West Coast Knitting Retreat 2021
From November 15th to 18th, the West Coast NEST was thrilled to host another year of the West Coast Knitting Retreat. Despite the countless natural obstacles blocking their path, 22 eager knitters made their way to the coast for three days of learning, crafting, indulging, and laughing.
Upon arrival, our travel-worn guests were treated to an amazing meal prepared by the team at Heartwood Kitchen. Getting to know one another over a glass of wine and a plate of delicious food felt extra special after the past year of online-only gatherings.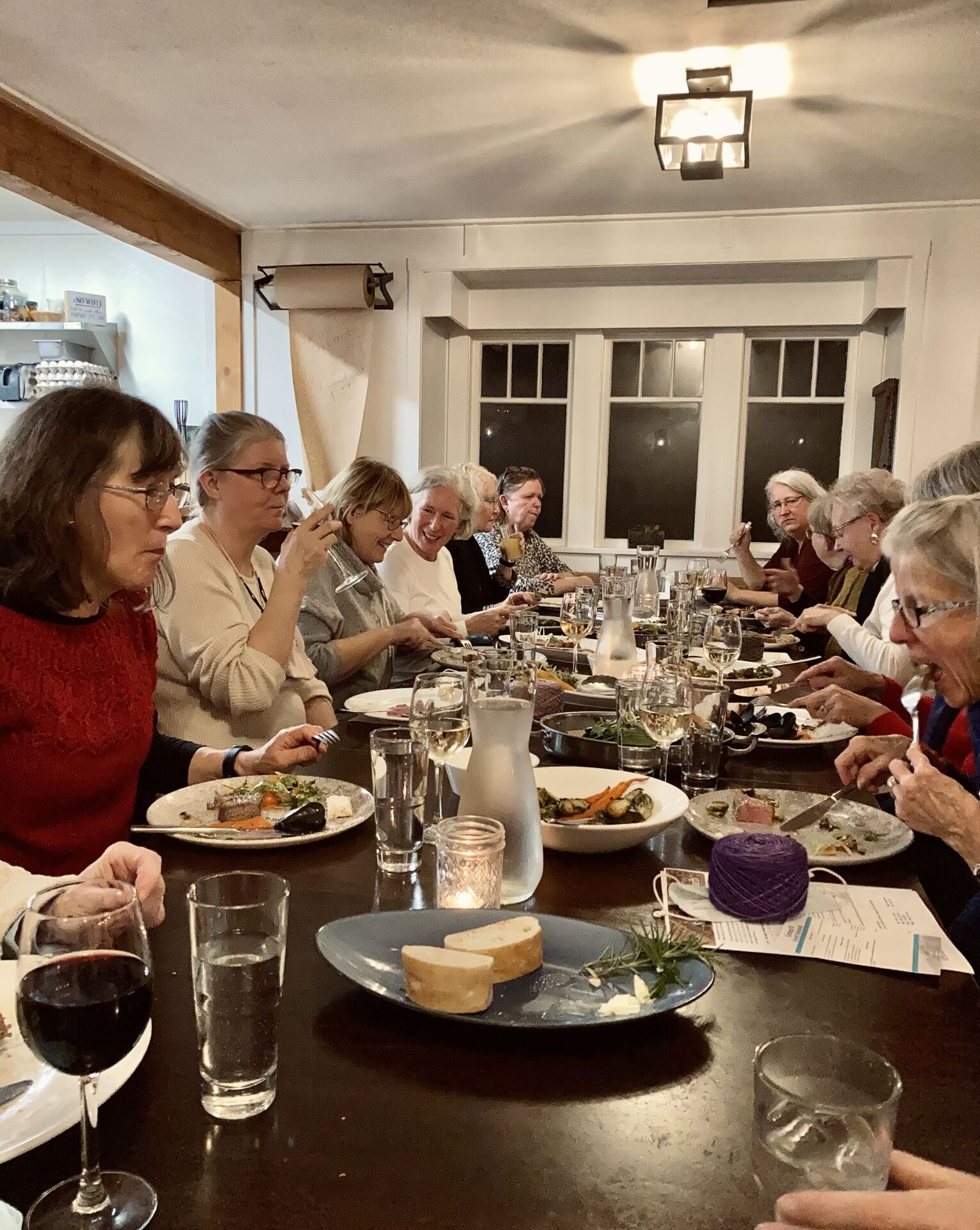 Photo of welcome dinner at Heartwood Kitchen, Ucluelet.
We woke the next day to blue skies, signaling the start of a beautiful day in Ucluelet. As retreat attendees were lodging at the Black Rock Oceanfront Resort, their first sight of the coast in daylight was spectacular! The views were enjoyed all day, with workshops taking place in the Resort's seaside Wine Cellar room.
Local fibre artist Faye Kennington of UkeeKnits, whom the West Coast NEST partners with on this event, led a knitting workshop focusing on one of her unique slipper patterns. Knitters each received a skein of beautiful Polka Dot Sheep Yarn and got to work mastering the "berry bobble stitch".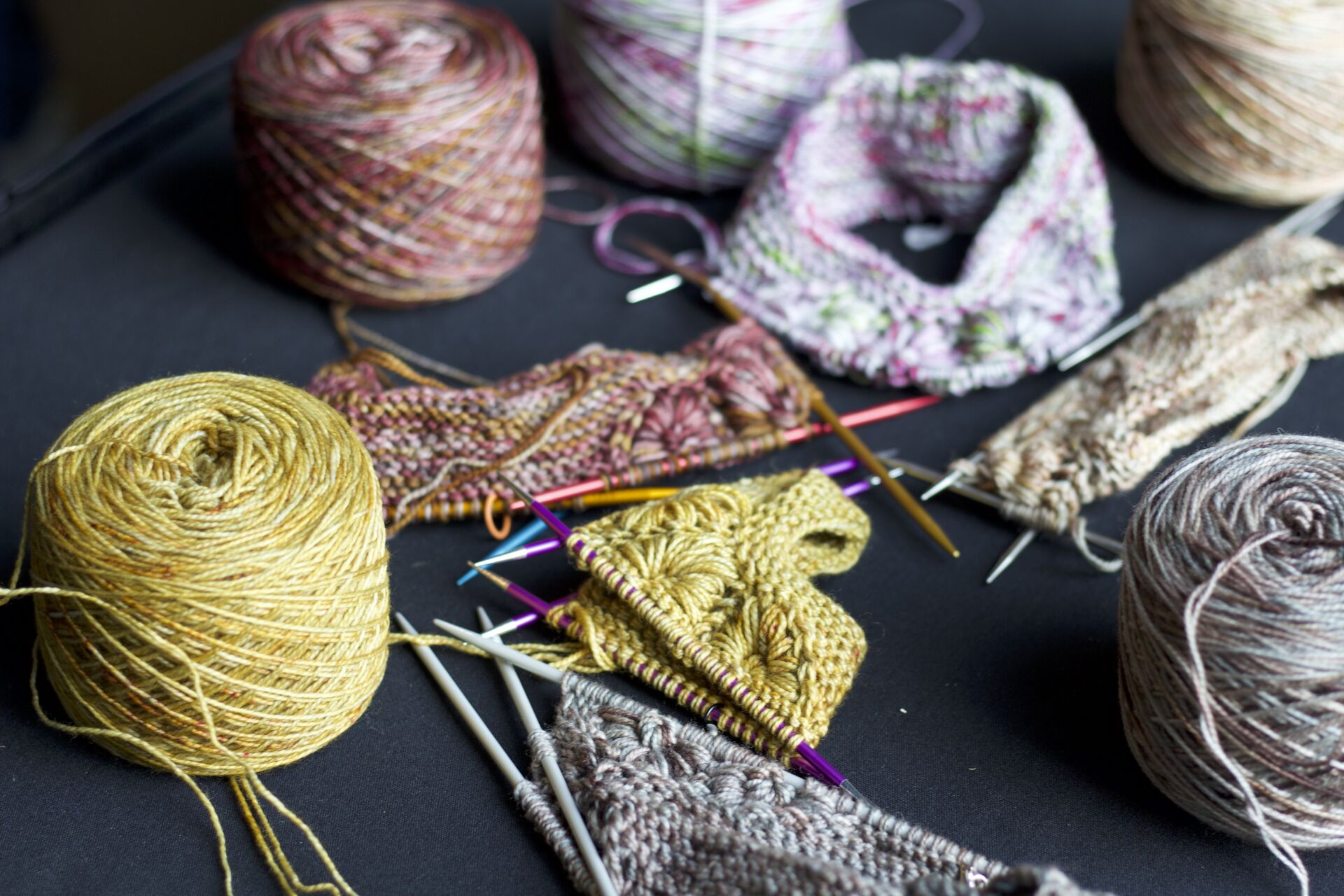 Photo of Faye's slipper pattern in progress.
We were lucky to have Nancy Wesley of Nan.C Designs join us this year to instruct a fun and engaging needle felting workshop. Few attendees had experience with this fibre art form, but all left thrilled by the learning opportunity. The process involves taking unspun-wool and repeatedly poking it with a barbed felting needle, pulling the wool in on itself until it forms the desired shape. In this workshop, felters each created their own polar bears to great success!
Photo of completed needle-felted polar bears.
Catherine Knutsson, a fibre artist, purveyor of wool, and owner of the Small Bird Workshop returned for the 2021 Knitting Retreat, this time to share her expertise on the various types of Canadian wool and their processing journeys. Catherine was a wealth of knowledge, fielding questions, and guiding knitters on wool identification and application.
We were honored to have Rose and Brian Wilson of Yuułuʔiłʔatḥ host a cedar weaving workshop, using locally sourced and prepared cedar strips. With assistance, attendees tried their hand at the intricate work, creating handmade cedar baskets. The smell of cedar and the sound of laughter filled the room, making for a lovely learning experience.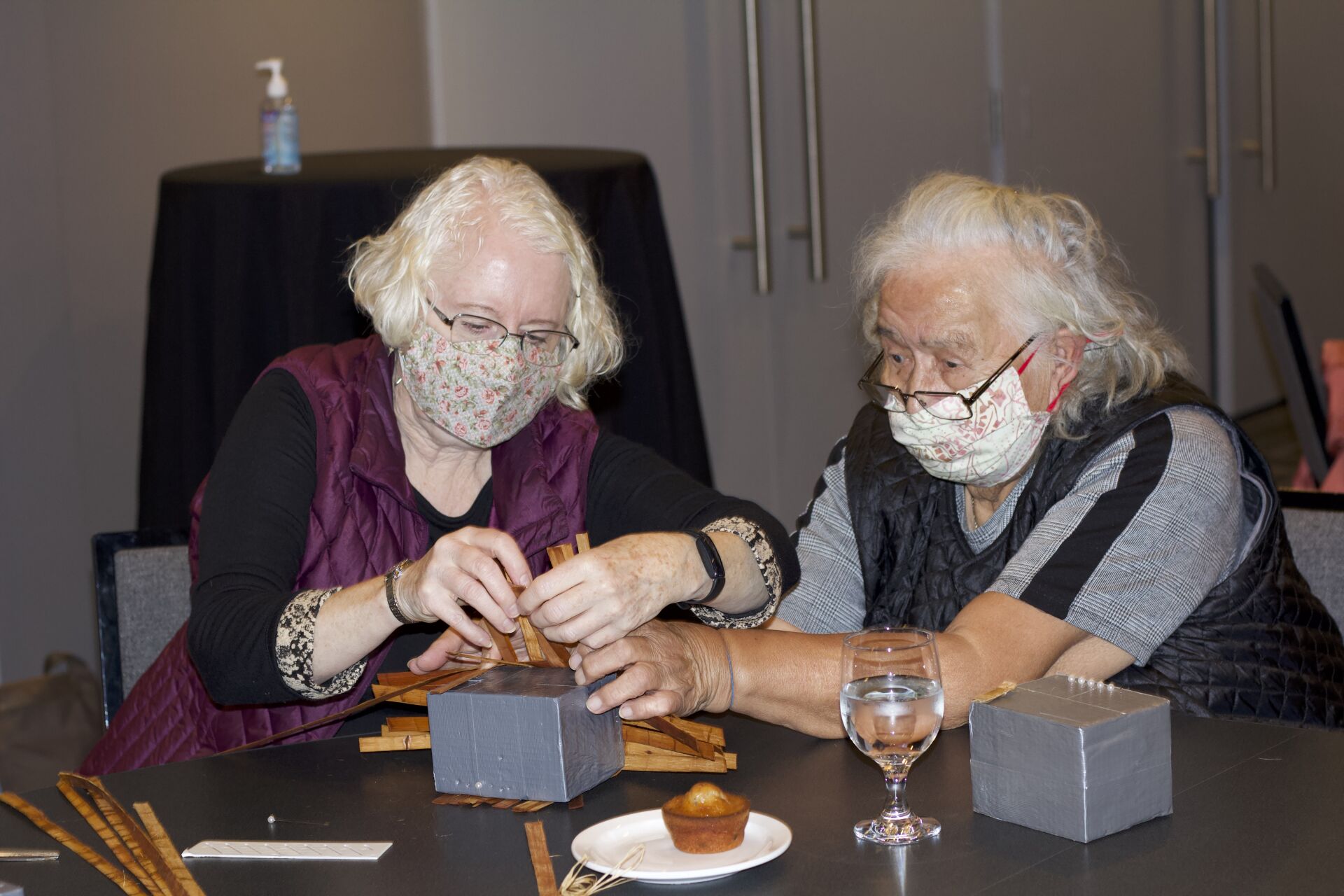 Photo of Rose Wilson assisting during a weaving workshop.
To break up the fibre-work, and stretch our legs, the Knitting Retreat took to the trails! Guided by experienced environmental educator, Arian Shaw, attendees took in breathtaking views along the Wild Pacific Trail while learning about local ecology. Receiving information on coastal flora and fauna, king tides, and place names, guests walked away knowing a little more about the region they were visiting.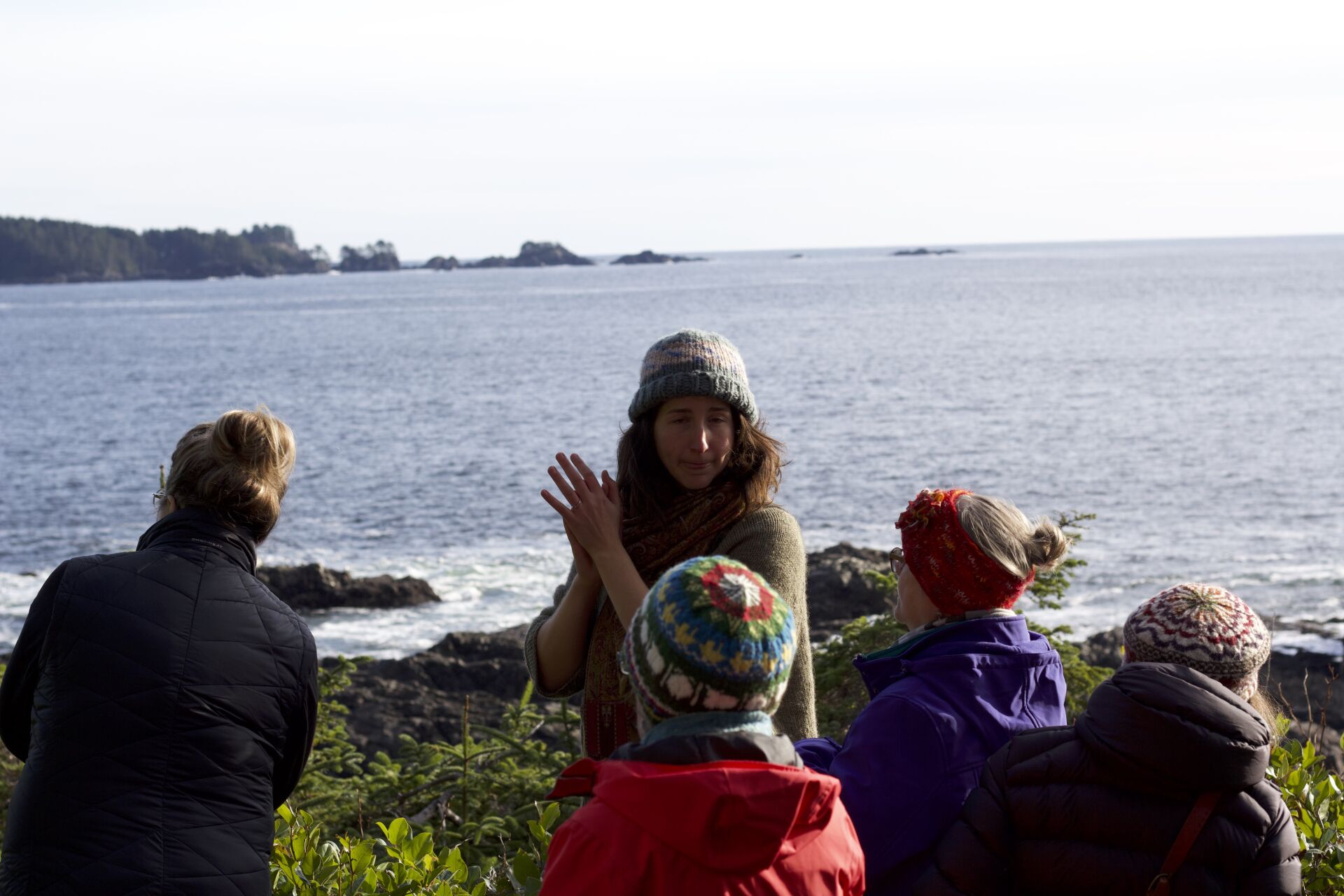 Photo of Arian's guided nature walk.
As a cherry on top, the final evening of the Retreat comprised of shopping, dessert, and wine. All of our favourite things! During the marketplace evening, local vendors were invited to sell their fibre goods. Attendees perused the products while enjoying a delicious spread of dessert from the Black Rock culinary team, a glass of wine, and good conversation. A great way to end a great three days.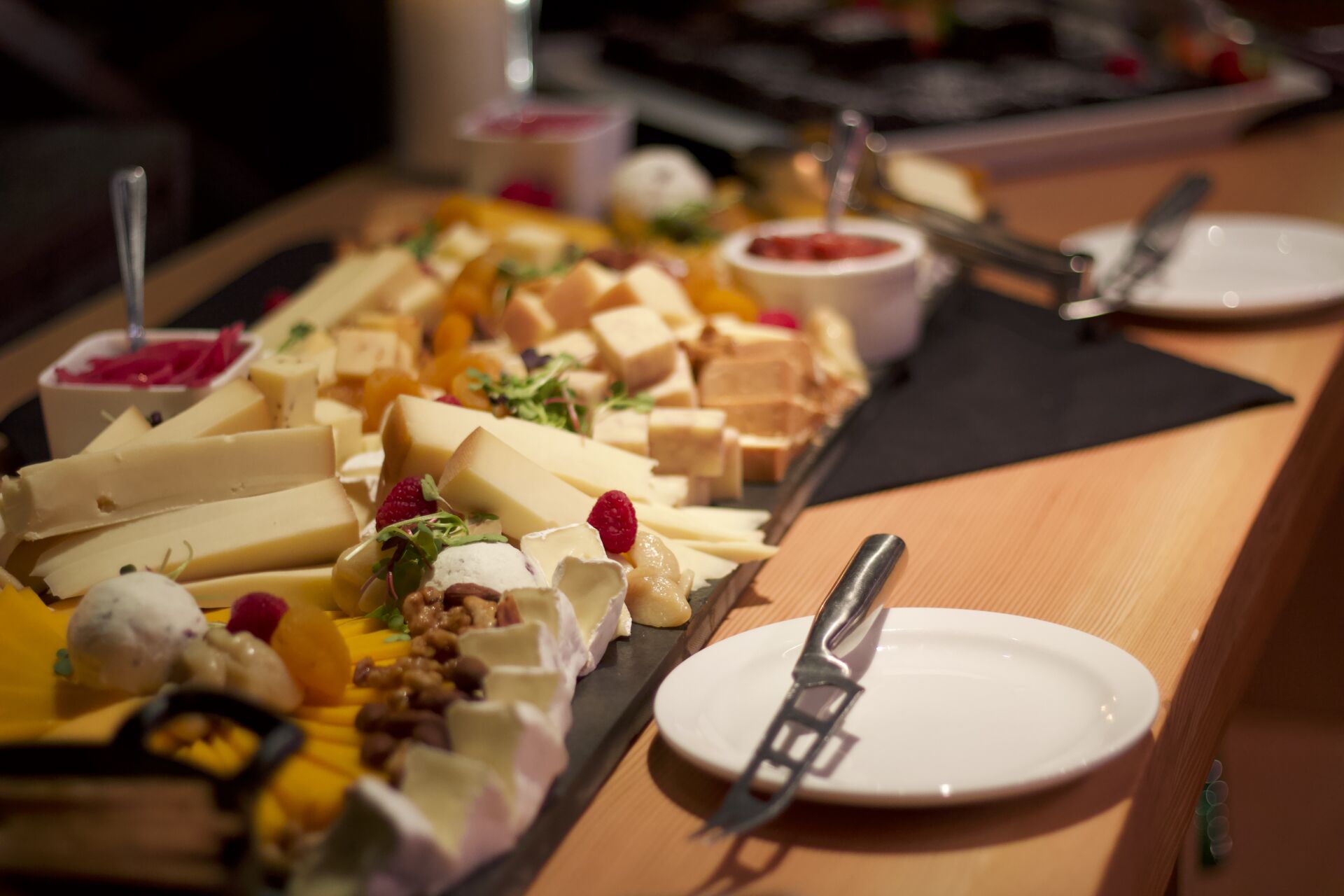 Photo of Black Rock Resort's fantastic cheeseboard spread.
For those who were unable to join due to scheduling or travel conflicts, you were sincerely missed, but we hope to meet you in future retreats. A very special thanks to the Black Rock Oceanfront Resort for co-hosting the event, Heartwood Kitchen for the delicious meal, and all the amazing instructors, guides, and vendors who joined us this year. We already can't wait for next year, stay tuned!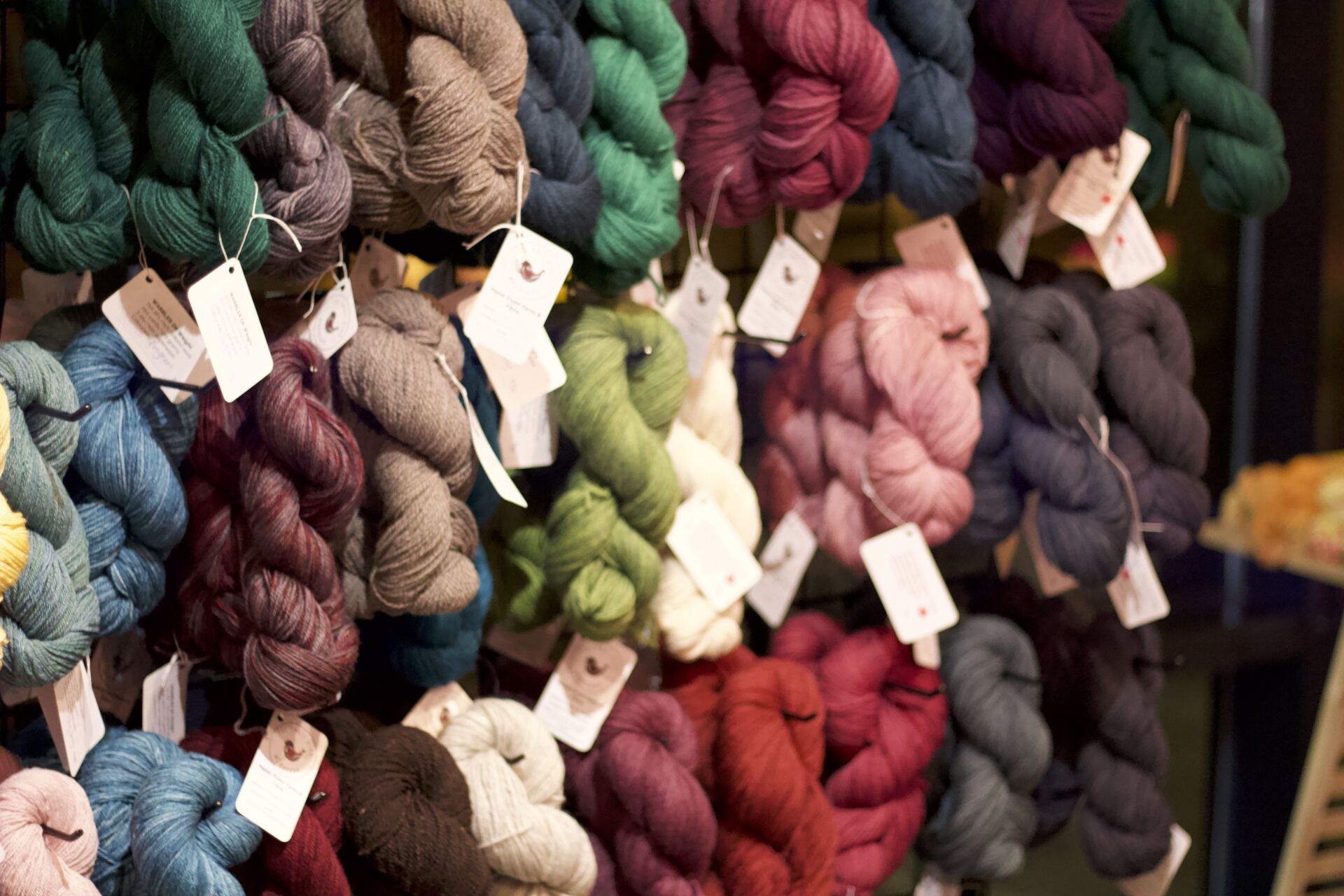 Photo of the Small Bird Workshop skeins display at the marketplace evening.
Check out the Knitting Retreat Story Reel on our Instagram Page for more great photos and footage!