Explore Clayoquot Sound From the Comfort of your Couch!
Did you have an upcoming trip planned to Tofino or Ucluelet that has been postponed due to COVID-19? Are you and your family missing the spectacular beauty of the west coast of Vancouver Island, surfing the big waves, and spotting coastal wildlife? While it's not possible to travel to Clayoquot Sound right now, the learning doesn't have to stop! Many local organizations and businesses have alternative ways for you to explore the region from the comfort and safety of your own home and keep you learning at a distance. Our regional partners have learning experiences and activities appropriate for adults and children to keep you learning about the amazing ecosystems and communities on the west coast of Vancouver Island. These resources and activities range from topics such as marine and terrestrial ecosystems, saving the wild salmon, Nuu-chah-nulth languages, and the arts and crafts. Below is a list of local organizations and businesses that are offering online learning resources and activities for your exploration! Please also consider supporting these organizations to thank them for these free learning resources until you can visit them in-person again!
Ucluelet Aquarium Society
Learn all about marine life and ecosystems of the west coast of Vancouver Island with the Ucluelet Aquarium Society's online colouring and fact sheets for kids, created by artist Ashleigh Drummond! Ucluelet Aquarium Society's colouring sheets cover topics including "Mussels in the Rocky Intertidal Zone", "Octopus in the Kelp Forests", "Hooded Nudibranch in Eelgrass Beds", and the "Skate in Sandy Shores." The colouring sheets also include answer sheets to help your kids along their learning journey and to test their knowledge!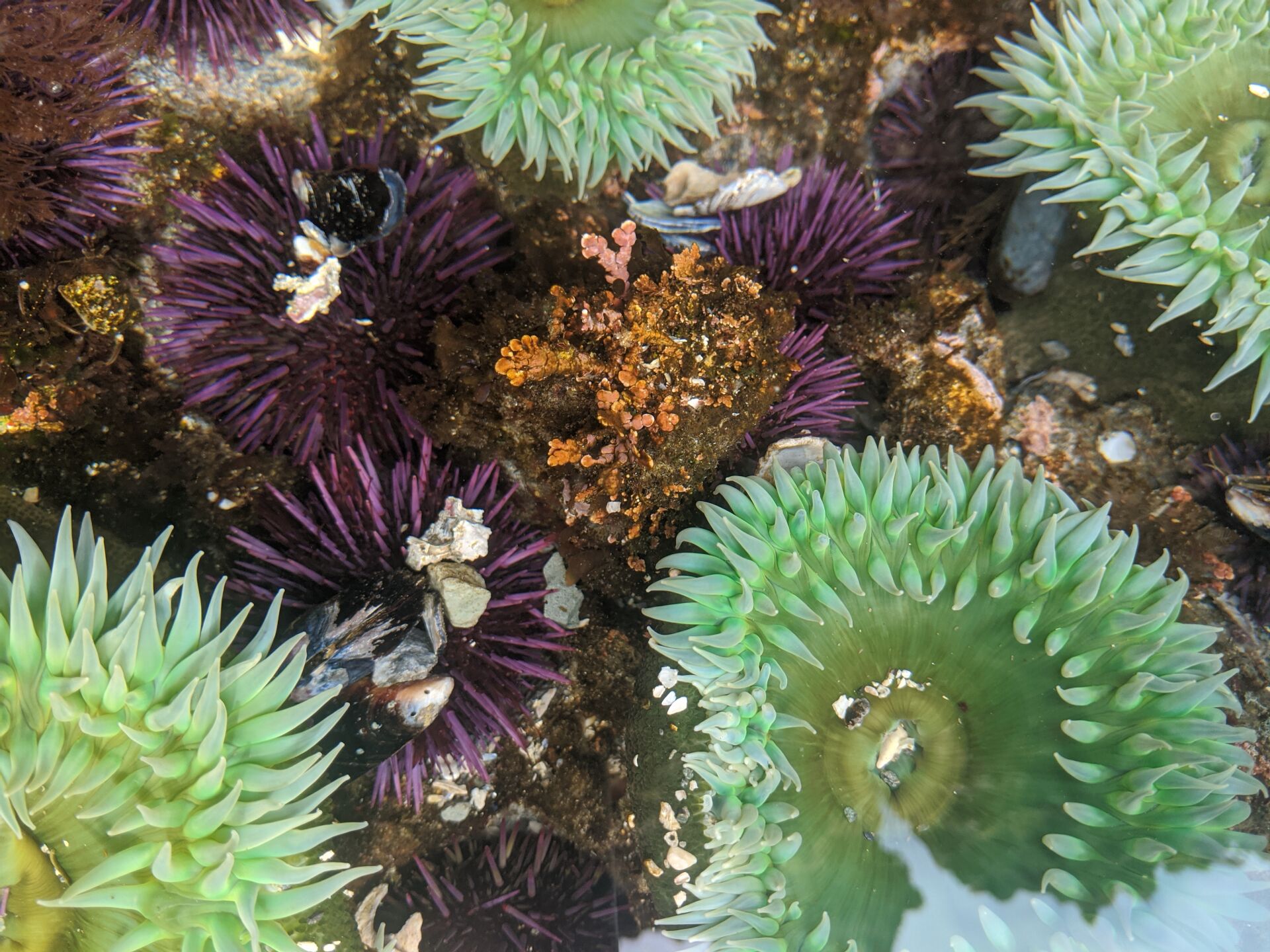 You can also take a peek at Ucluelet Aquarium Society's Instagram page where they host an awesome story highlight reel exploring the Intertidal Zone, among many other informative story collections. This is a great way to virtually explore with the Ucluelet Aquarium Society's knowledgeable marine experts!
Ucluelet Aquarium Society also offers the option to Sponsor an Animal! Your gift will help support their entire Animal Care Program and the trillions of animals living in the ocean.
Raincoast Education Society
Raincoast Education Society hosts an amazing library of video lessons as part of their Raincoast Field School @ Home to keep your kids learning about the amazing marine and terrestrial ecosystems of Clayoquot Sound. The Raincoast Field School @ Home is an online, interactive, nature-based programming for youth. Each video lesson includes an at-home Raincoast Challenge which is an interactive (and typically outdoor) activity based on the day's lesson, AND a question-and-answer PDF document covering students' questions about the day's lesson. Lesson topics include "Subtidal Ocean Ecosystems", "Predators and Prey in the Intertidal", "Shorebird Migration", "Streams", and much more!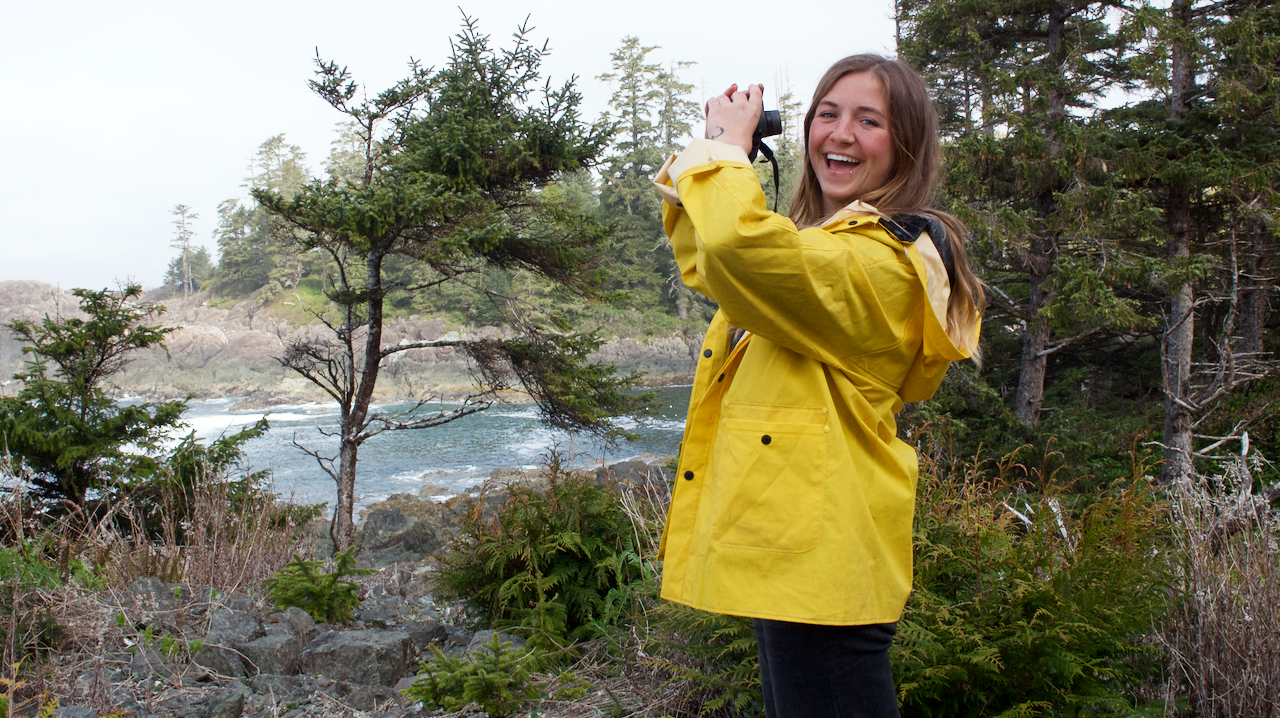 For adults (and youth too!), the Raincoast Education Society is hosting a five-part virtual speaker series on "Magnificent Mollusks". This winter speaker series will take you on a deep dive into the remarkable world of mollusks, bringing mollusk experts from all over the world right to your home via Zoom! The first event of the series is scheduled for January 26 from 6:30-8:00 p.m. and will feature a lecture by Nicole Smith, a professional archaeologist based in Victoria, B.C. Nicole will discuss Ancient Aquaculture: Sea Gardens of the B.C. Coast and explore the clam gardens that Nuu-chah-nulth people have stewarded for thousands of years. Please RSVP for the event on Raincoast Education Society's website. The following dates and topics of the speaker series are as follows: February 9: "Cooking with Shellfish", February 23: "Giant Clams", March 9: "Shellfish Aquaculture", and March 23: "Oyster Reefs".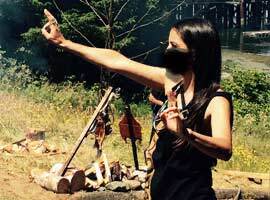 On February 10, join Raincoast Education Society for their "Wandering Words: Nuu-chah-nulth Language Exploration" virtual workshop led by Gisele Martin. Gisele Martin is a Tla-o-qui-aht Tribal Parks guardian, Nuu-chah-nulth language and culture activist, and artist. This workshop will explore writing systems, practice sounds and sentences, and provide a glimpse into the significance of the official language of this place, the ƛaʔuukʷiʔatḥ / Tla-o-qui-aht language of Nuu-chah-nulth. Please RSVP for this event on Raincoast Education Society's website.
Wild Pacific Trail Society
Are you missing hiking along the Wild Pacific Trail, through the diverse ecosystems home to the west coast? Visit the Wild Pacific Trail Society's Instagram and check out their highlight story reel featuring their fall weekly virtual trail walks to keep on exploring and catch a glimpse of some of their awesome wildlife sightings!
Interested in learning more about some of our neighbours in Clayoquot Sound? Check out the Wild Pacific Trail Society's "Learn Where you Live" video series exploring the west coast of Vancouver Island. The video series has included episodes on ravens, slugs, peat, personal connections with the Wild Pacific Trail and the importance of Nuu-chah-nulth language, and more. Many of these video lessons include activity sheets to help you get outside and put your knowledge to the test!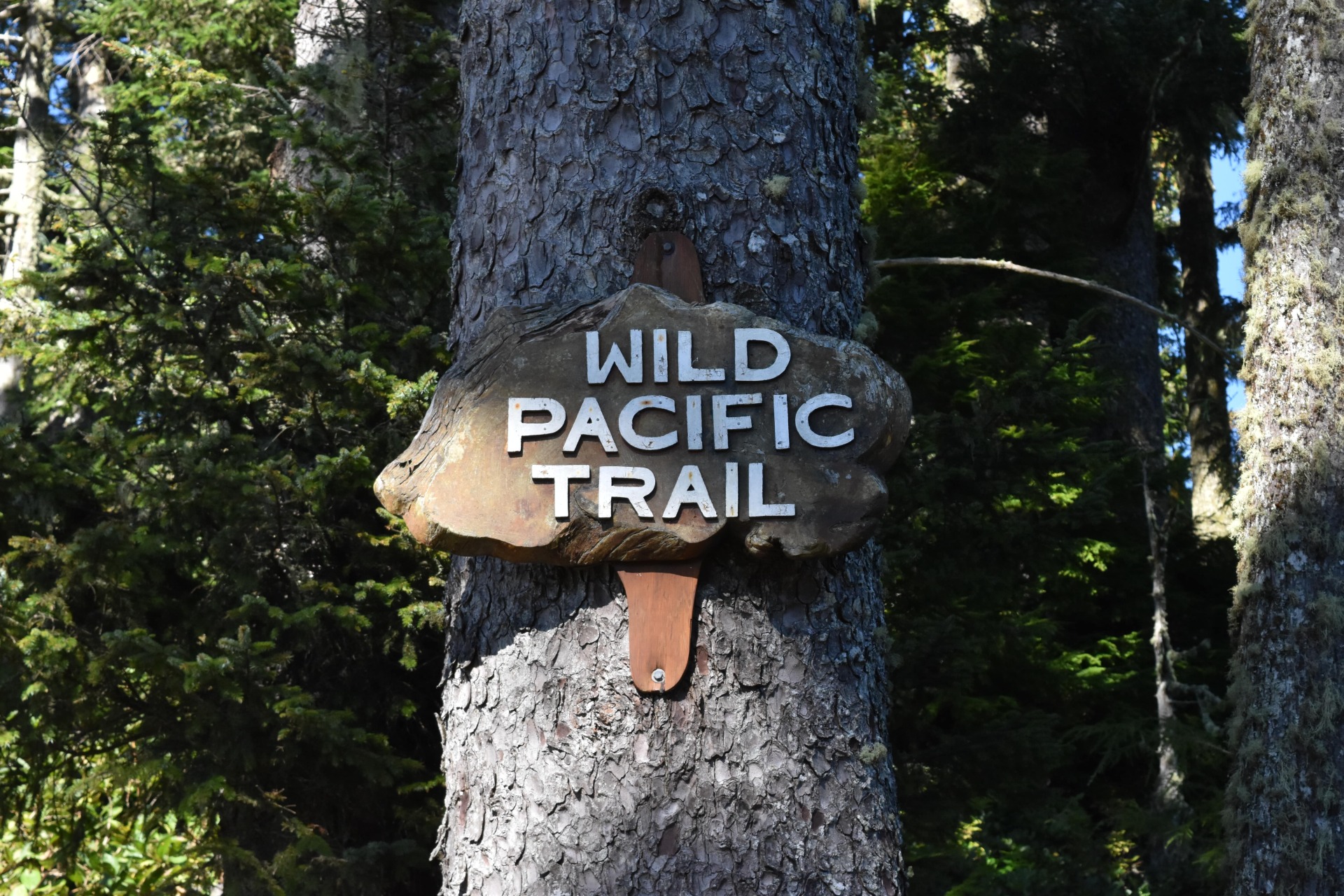 Strawberry Isle Marine Research Society
Strawberry Isle Marine Research Society will be offering an Ocean Literacy Program for children ages K-12 to help raise awareness and knowledge about the ocean, and how we as residents of the west coast are interconnected with the ocean. The Ocean Literacy Program explores the ocean's influence on us and our communities, and similarly, our influence on the ocean! SIMRS is working to increase Ocean Literacy in children and youth through place-based education and hands-on learning to create meaningful connections to the ocean and marine life. The program includes accessible and inclusive virtual, in-person and at-home learning opportunities, place-based educational material and resource kits, and career development volunteer opportunities and mentorship for students and youth in conservation, research, and education. The Ocean Literacy Program is an awesome opportunity for you and your kids to learn from experienced educators and marine experts about the marine ecosystems and wildlife of the west coast of Vancouver Island, and the world! SIMRS Ocean Literacy Program is designed to be extremely adaptable and will be made available as a free resource to parents, teachers, and educators throughout B.C. in the Spring of 2021.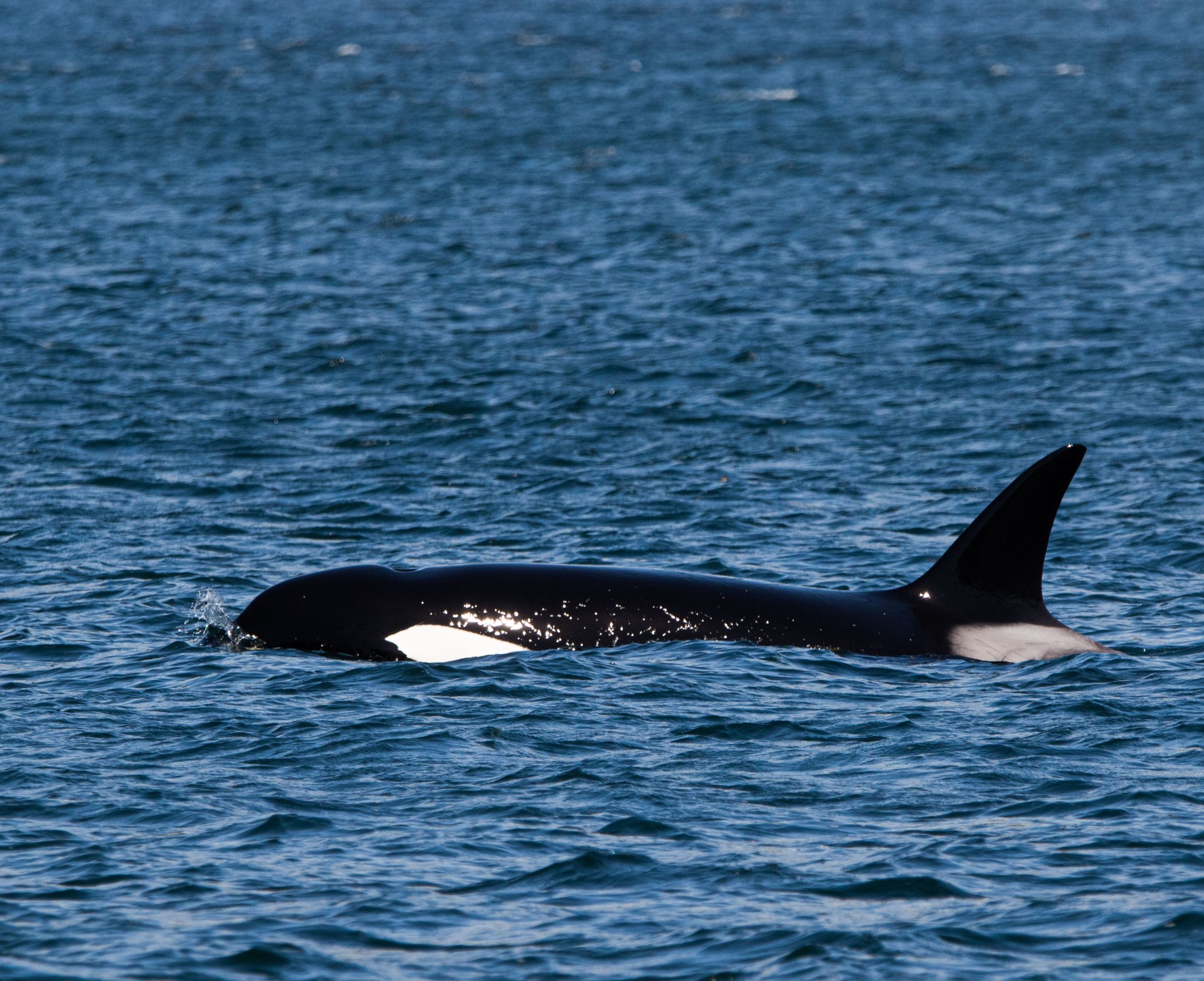 Clayoquot Action
Clayoquot Action is a Tofino-based conservation organization committed to protecting the biocultural diversity of Clayoquot Sound through public education, citizen research and monitoring, and advocacy. Clayoquot Action is working to save the wild salmon and has created a large library of videos exploring the multitude of factors impacting the wild salmon in Clayoquot Sound, such as sea lice, viruses, toxic algal blooms, and more. The videos also explore some of the amazing ecosystems of Clayoquot Sound and other environmental stressors that are impacting the habitats and communities of Clayoquot Sound. These videos are a great way to immerse your learning in the ecosystems of Clayoquot Sound and hear from local researchers and knowledge-holders. To explore Clayoquot Action's video library, please visit here.
Rainwatch Advising
Are you motivated by Truth and Reconciliation efforts, are you keen to learn more about Indigenous and Canadian shared histories, are you a newcomer to Canada, or do you simply need a refresher in these topics? Many Canadians have not had the opportunity to learn "the basics" about Indigenous peoples' experiences in what-is-currently-called Canada because these things were simply not taught in public schools. Sarah Robinson of Rainwatch Advising has created a 45-minute "crash-course" film called "Indigenous and Canadian Histories 101: What you didn't learn in high school" exploring Canadian history from an Indigenous perspective. This crash-course provides an introduction to basic terminology, words to use and words to avoid, the impacts of the Indian Act legislation, a brief overview of residential schools, and key moments in Indigenous and Canadian shared histories.

Sea Woven
Sea Woven is a Ucluelet-based macramé and fibre artist. Her macramé pieces often are inspired by the sea and wild landscapes of Clayoquot Sound. Sea Woven, in partnership with the Tofino Parks and Recreation department will be offering macramé and weaving in-person workshops each Friday from February 12 until 26 for children and adults. Available workshops include a Kids Textile Course, an Adult Macramé Course, and an Older Adults Weaving Course. Each course will ensure participants leave with a finished craft! This is an awesome opportunity to learn a new craft and get your family doing something hands-on during this time of virtual learning!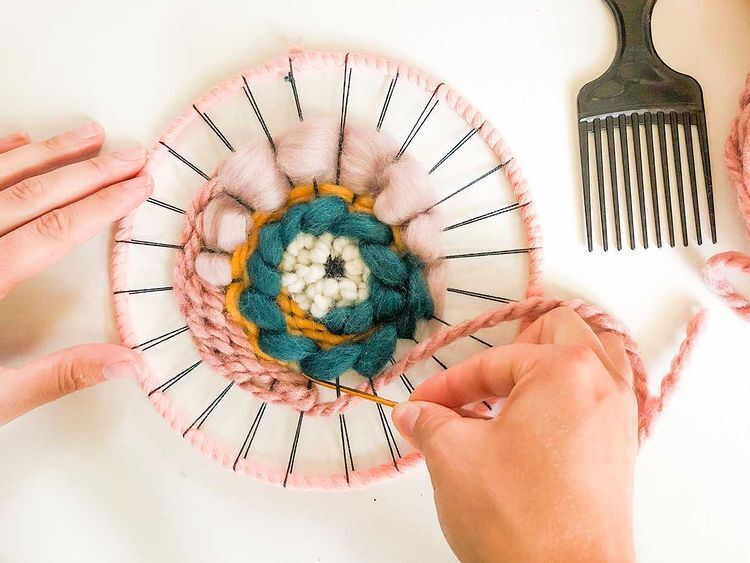 Sea Woven is also partnering with Ucluelet Parks and Recreation department to offer a Macramé and Weaving 101 workshop. Stay tuned for more details!
West Coast NEST
Are you keen to learn more about the Sustainable Development Goals and global citizenship? West Coast NEST has partnered with businesses and organizations in the Clayoquot Biosphere Region to highlight how their work and initiatives align with and support the Sustainable Development Goals. Organizations and businesses who have participated in this exciting new initiative include Hello Nature Adventure Tours, Strawberry Isle Marine Research Society, Association of Wetland Stewards for Clayoquot and Barkley Sounds, Clayoquot Biosphere Trust, and more! To learn more about all the wonderful work local organizations and businesses have been doing in Clayoquot Sound, please visit West Coast NEST's YouTube channel.
Are you and your young ones curious about research and monitoring efforts in Clayoquot Sound? West Coast NEST has partnered with several local organizations to produce a Science and Conservation in the Clayoquot Biosphere Region ArcGIS StoryMaps collection. This project is helping raise awareness about marine, environmental, and sustainability research and monitoring activities in Clayoquot Sound, and provide local youth with interactive and hands-on resources to learn more. These StoryMaps highlight these organization's ongoing research in Clayoquot Sound, including research and monitoring on the Bigg's Killer Whales lives and history, sea lice abundance on migrating juvenile salmon, the mysterious distribution of the wandering salamander, and much more! These StoryMaps are awesome interactive resources for you and your family to learn more about research and monitoring efforts, how to formulate and test a hypothesis (or multiple hypotheses), research methodologies and tools, fieldwork methods, research findings, and more!
To explore more learning resources and opportunities in the Clayoquot Biosphere Region, please visit the West Coast NEST's courses and events pages on our website.