Coastal Climate Week
Every year from September 20th to 26th the Natural Sciences and Engineering Research Council of Canada (NSERC) presents Science Literacy Week. Throughout the week, educational organizations from across the country are invited to share information and host events that highlight and celebrate the many science resources available to us here in Canada. Connecting youth and families with educational platforms that best suit their needs is a fantastic way to increase science literacy. The days of solely learning from textbooks are over!
Staying true to this year's theme of "C is for CLIMATE", the West Coast NEST hosted Coastal Climate Week aimed at encouraging surrounding communities to explore what climate looks like here on the coast, and how it impacts our daily lives.
Every day of the week, the NEST shared a different climate science resource from local and nationwide organizations. Resources included StoryMaps, podcasts, interactive online maps, and exhibits, connecting every type of learner with an educative and engaging tool! Here's a recap of the resources we explored:
Science and Conservation in the Clayoquot Biosphere Region: In partnership with the West Coast NEST, the Clayoquot Biosphere Trust, and Royal Roads University, this series of story maps is a collaboration of research from local organizations Strawberry Isle Marine Research Society, Association of Wetland Stewards for Clayoquot and Barkley Sounds, Cedar Coast Field Station, and Raincoast Education Society. Each story map provides readers with a glimpse into the organization's research and monitoring efforts on local species. This project was also created with the help of an NSERC PromoScience grant, making it a fantastic first resource!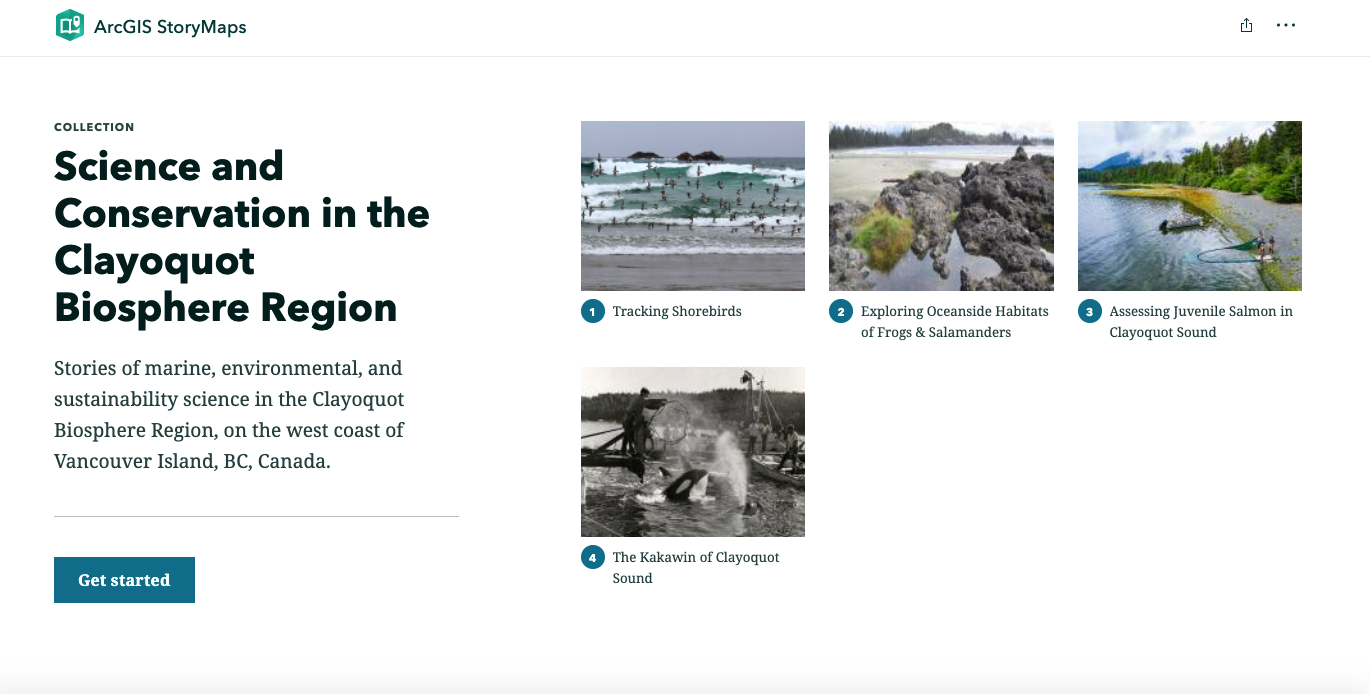 Image of the Science and Conservation in the Clayoquot Biosphere Region StoryMaps series.
Climate Atlas of Canadafrom thePrairie Climate Centre and Surging Seas: Sea Level Rise Analysis by Climate Central: Both fun interactive maps allow learners to visualize the impacts of climate change in Canada under varying climate scenarios. The Surging Seas map delineates the geographic reaches of seawater into coastal communities due to rising sea levels. While the Climate Atlas of Canada helps viewers investigate how our nation's climate variables have changed in recent history and will continue to change in coming years. Zoom in on your hometown to better understand possible impacts to your personal surroundings!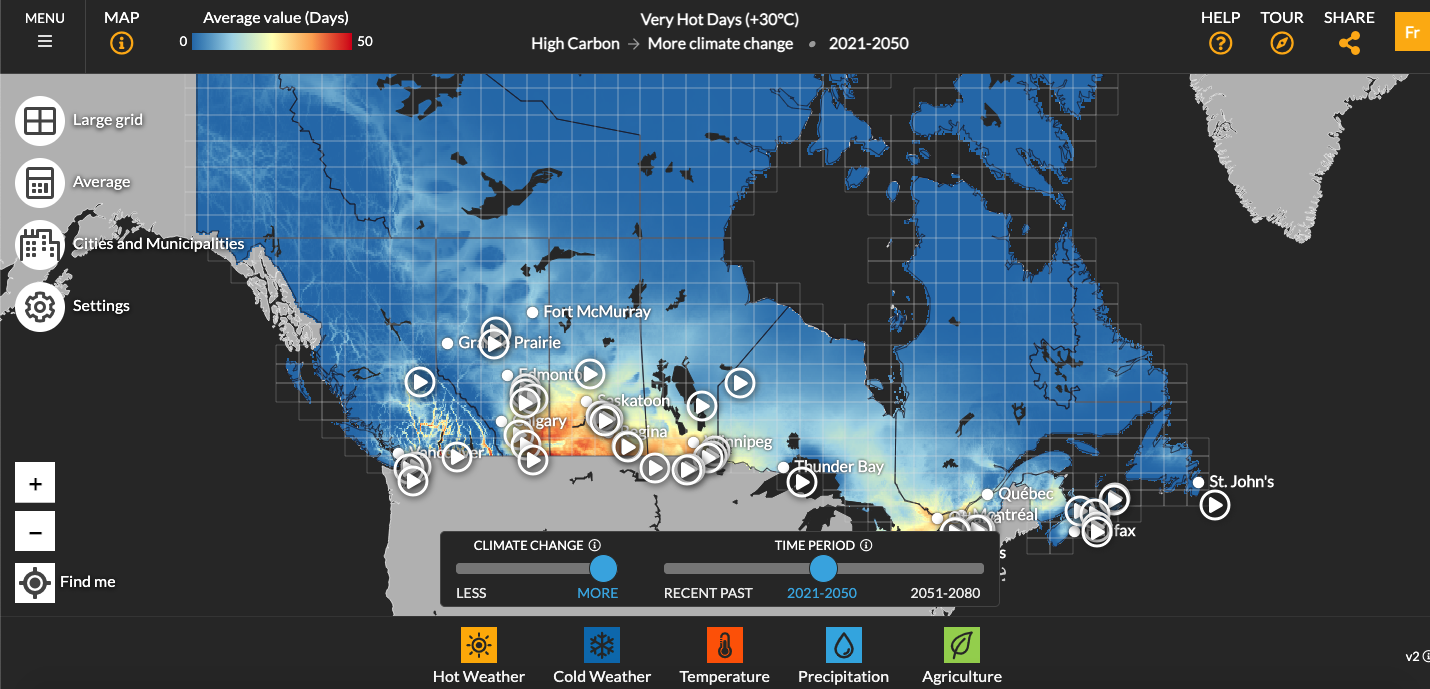 Image of the Climate Altas of Canada, created by the Prairie Climate Centre.
The Ucluelet Aquarium: The Aquarium and its amazing staff are a wealth of knowledge on our coastal ecosystems and the critters that inhabit them. The facility also shares educational information to their social media platforms and hosts additional learning opportunities like their ongoing Microplastic Surveys. Fun fact! The non-profit facility is catch and release! This means that at the end of each busy summer season, the staff carefully release all the exhibit's species back into surrounding waters.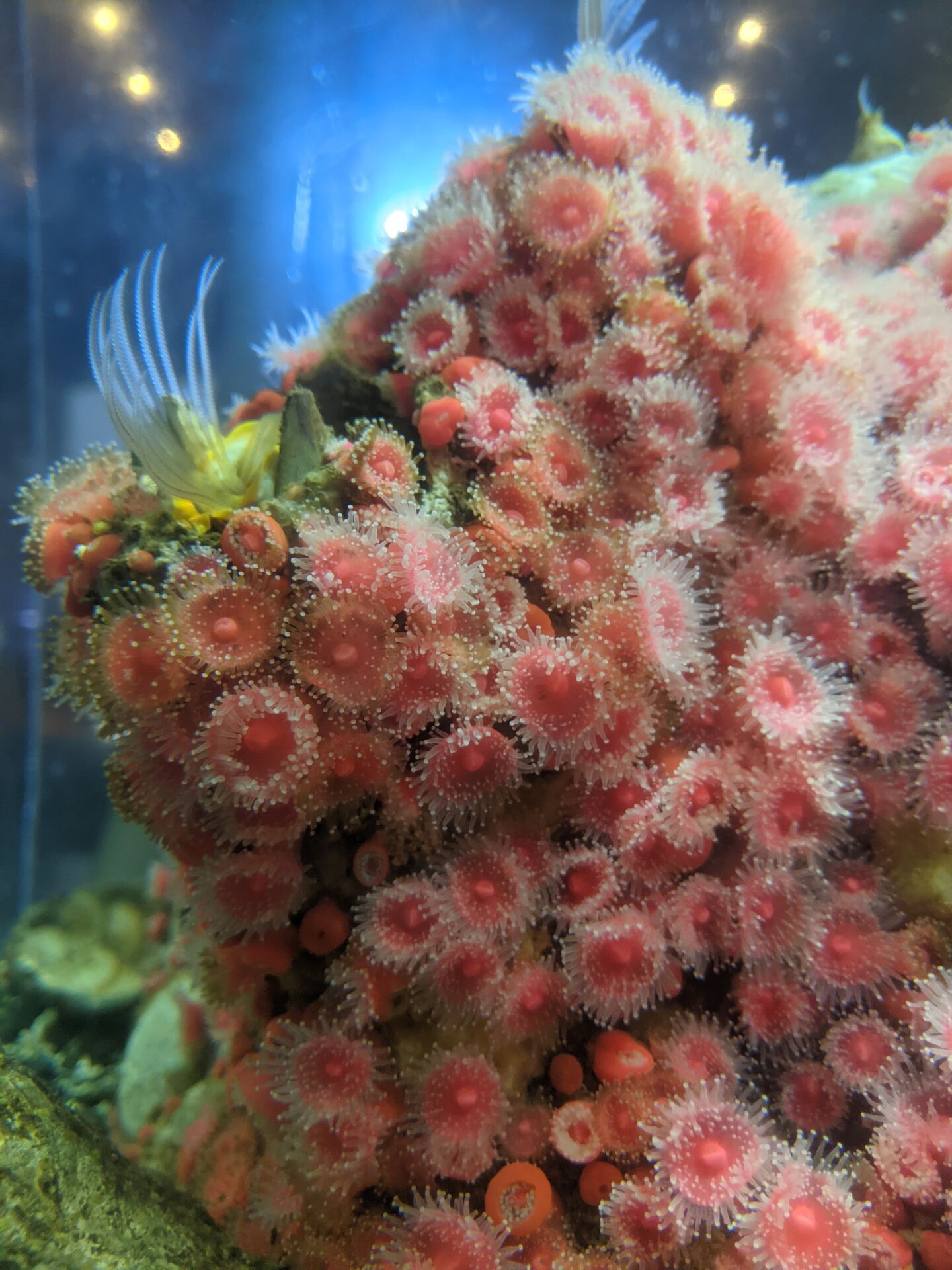 Image from a Ucluelet Aquarium exhibit. Photo Credit: Ucluelet Aquarium.
Hot Talk: A Climate Change Podcast with Elliott Cappell, What on Earth with Laura Lynch, and The Big Melt from Earth Rangers: This collection of climate podcasts offers hands-free learning opportunities for the busybodies of the world! The Big Melt is a particularly awesome and fun option for younger tween-to-teen listeners who are curious about the global climate crisis.
The Government of Canada's Library of Climate Resources: This robust 83-page collection of climate-related documents includes maps, national mitigation plans, municipal adaptation strategies, historic data sets, and so much more from communities and governments across the country. Whether you're looking for information for professional, academic, or personal interests, you can find the right resource here!
The West Coast NEST further partnered with the Ucluelet Aquarium to host a Coastal Climate Youth Scavenger Hunt on September 25th and 26th. Attendees of the Aquarium had the chance to fill out questionnaires in response to climate and exhibit-related questions found throughout the facility. Participants identified the ideal water temperature for Chinook salmon (Oncorhynchus tshawytscha), spotted a HUGE Pink Seastar (Pisaster brevispinus), and accessed the MARINe webpage for more information on Sea Star Wasting Syndrome. We received loads of participation and drew a few lucky submissions as winners of Coastal Climate Week prizes, including a 2022 family season pass to the Ucluelet Aquarium.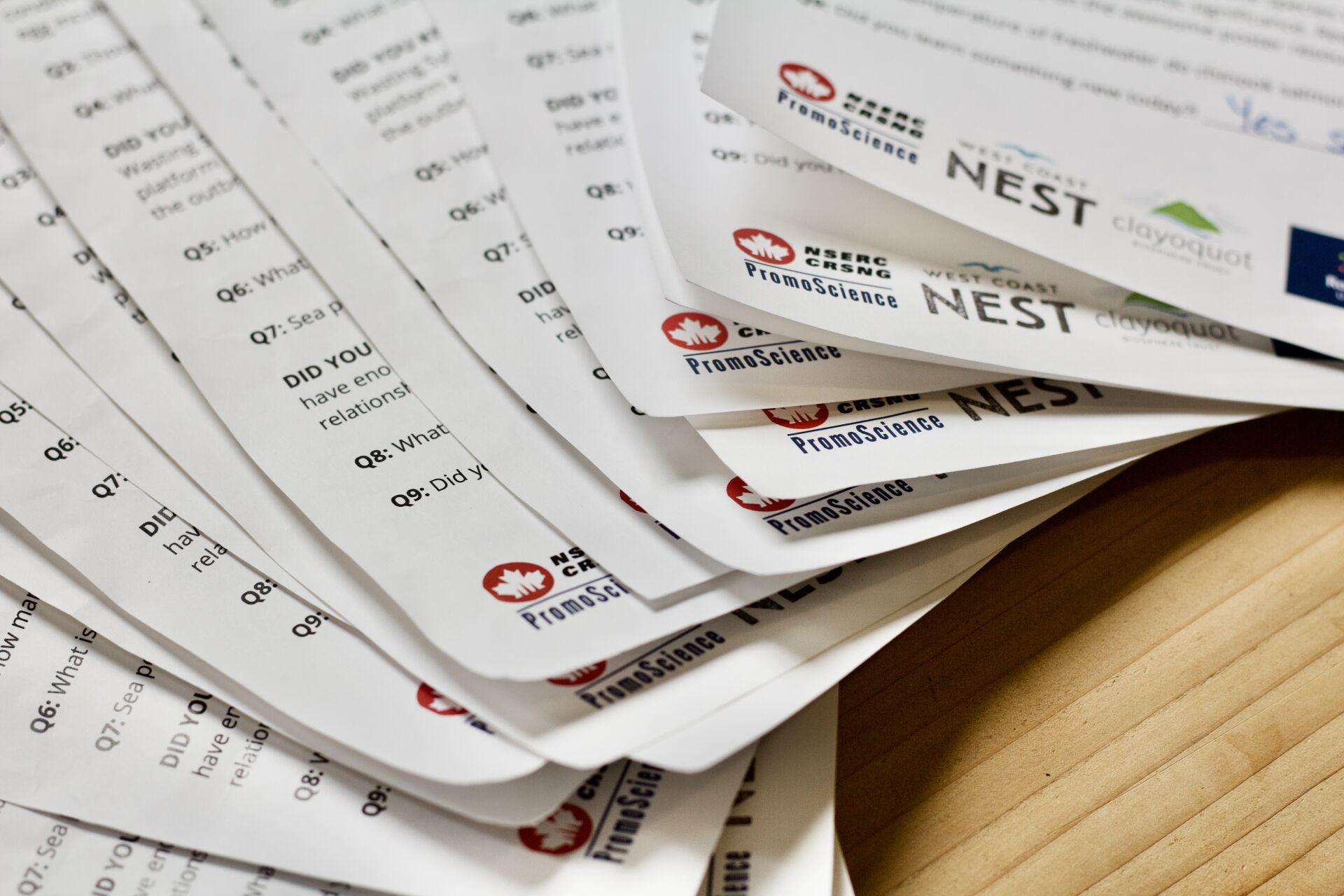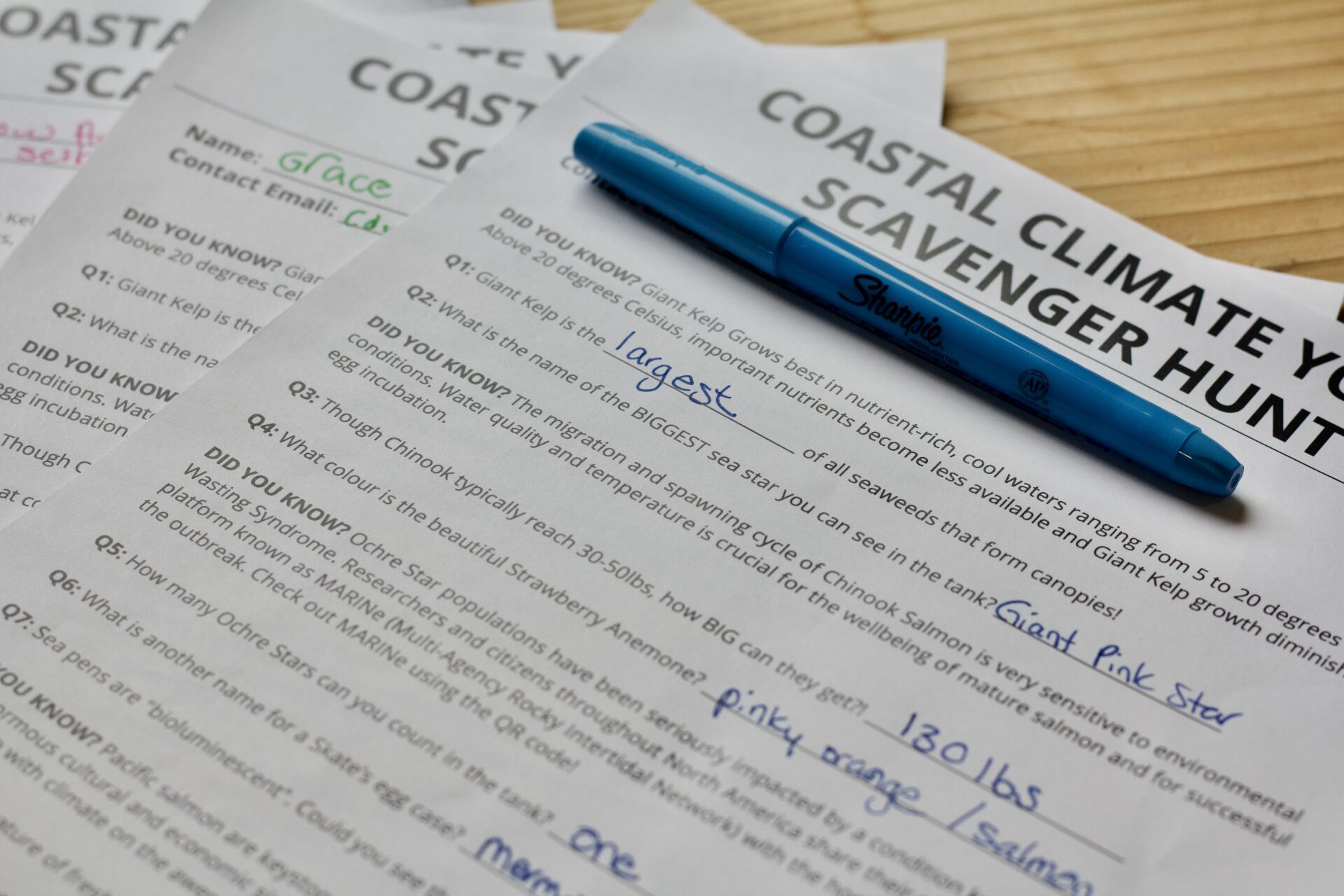 Images of Coastal Climate Youth Scavenger Hunt questionnaires.
Thank you so much to those who followed along during Coastal Climate Week, and to those who came out to the Aquarium to participate in our Scavenger Hunt. We can't wait to explore next year's theme and further strengthen our science literacy!
A special thanks to the Ucluelet Aquarium team for their collaboration on Coastal Climate Week events. This program was funded by an NSERC PromoScience grant held by Audrey Dallimore, Professor Emerita, School of Environment and Sustainability at Royal Roads University.