Sustainable Development in the Clayoquot Biosphere Region
As you may already know, the West Coast NEST has been working over recent years to help promote and advance the United Nation's 17 Sustainable Development Goals here on the west coast of Vancouver Island. Many of the communities, governments, organizations and people of the Clayoquot Biosphere Region are already taking the necessary steps to build a better, more sustainable future, making our job an easy one!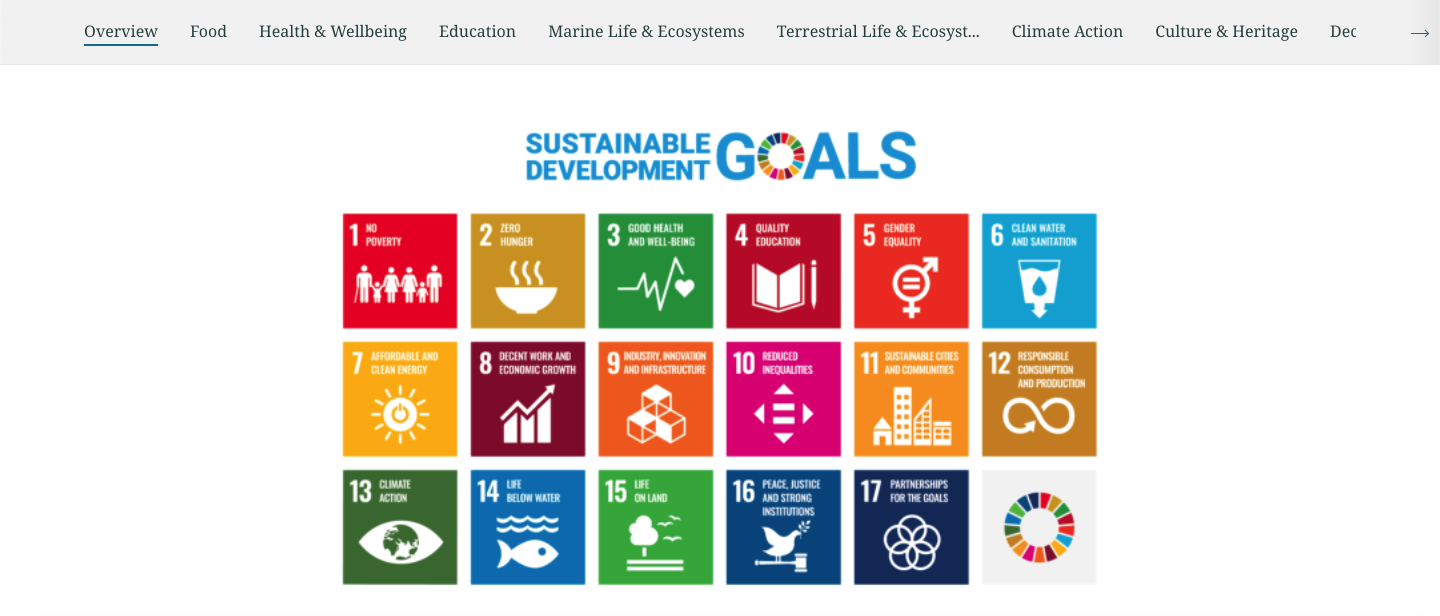 To help celebrate all the existing sustainability work being done, and to inspire further efforts, the West Coast NEST has begun creating the Sustainable Development in the Clayoquot Biosphere Region StoryMap. In collaboration with many of our partners and other regional entities, the NEST has identified how each of their actions support the advancement of one, or several SDGs. The information has been compiled into an interactive map, showcasing the coast's incredible initiative to better its communities.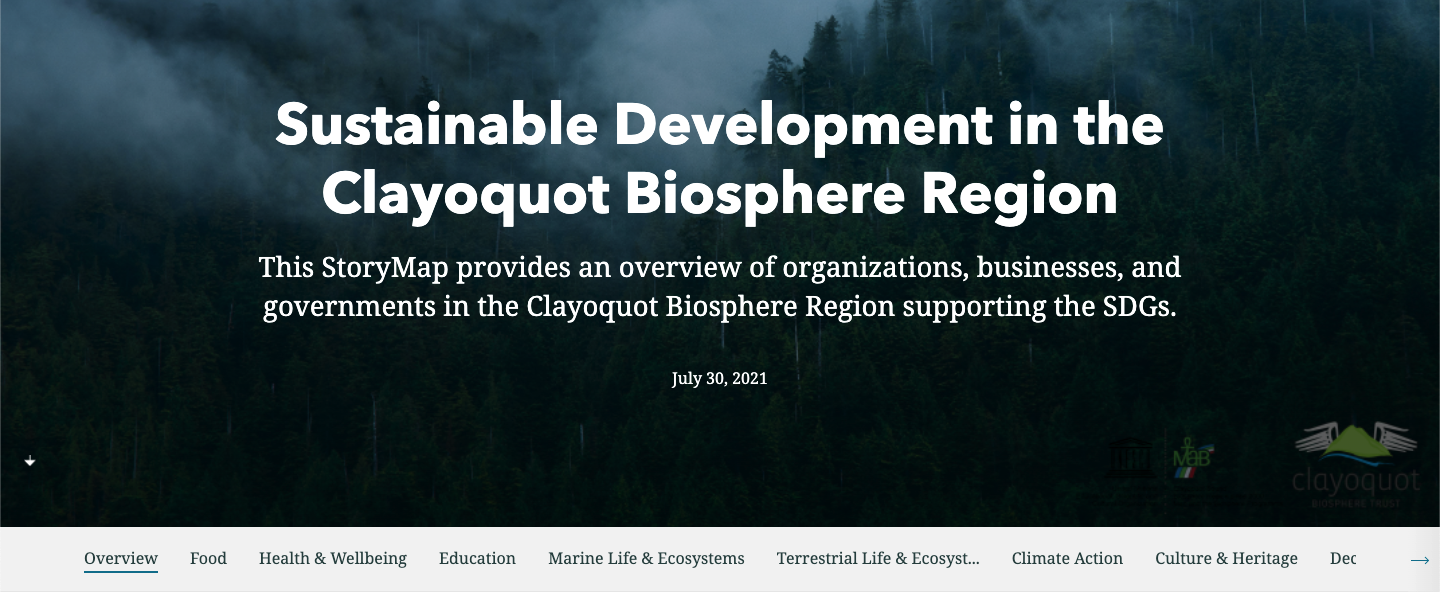 The map currently holds a total of 53 organizations, from Cedar Coast Field Station on Vargas Island in the north, to the Wild Pacific Trail Society in Ucluelet to the south, to Quuquuatsa Language Society in Port Alberni. Each is grouped into a key sustainability focus: Food, Health & Wellbeing, Education, Marine life & Ecosystems, Terrestrial Life & Ecosystems, Climate Action, Culture & Heritage, Decent Work & Economic Growth, Partnerships & Government, and Research & Universities. Scroll through the interactive map yourself to explore the role each partner plays in achieving the SDGs and broaden your scope of what sustainability means.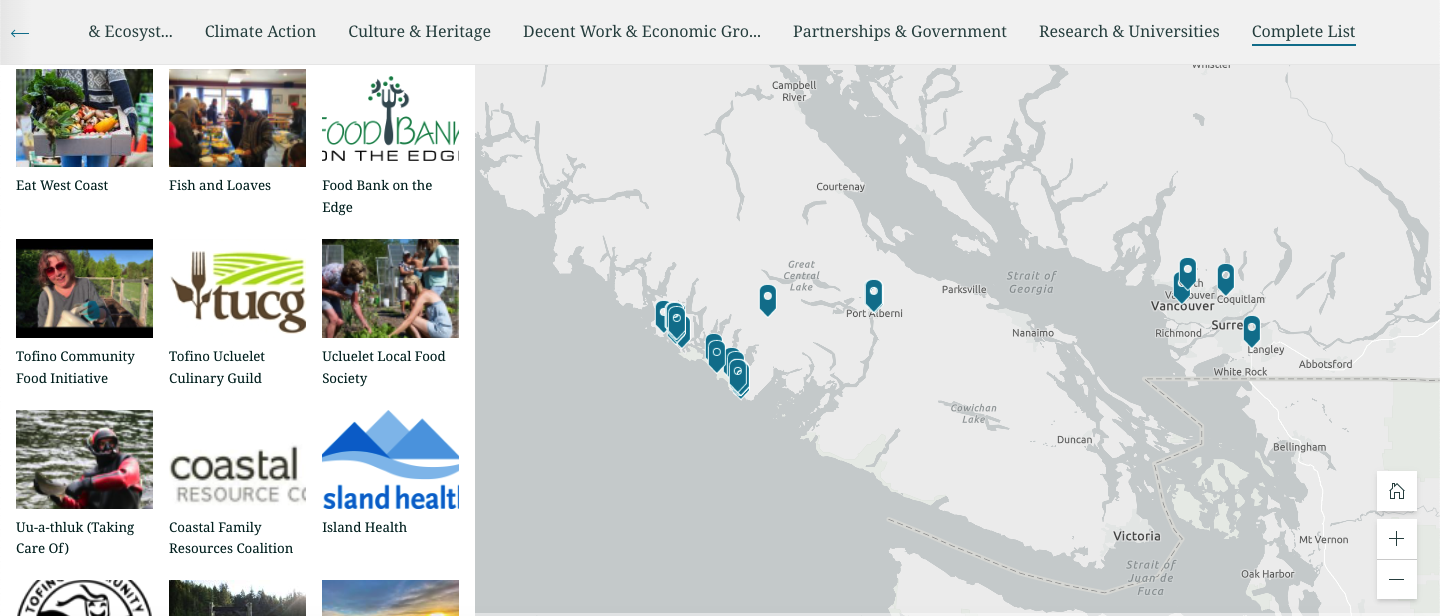 The Sustainable Development in the Clayoquot Biosphere Region StoryMap is an ongoing project that the West Coast NEST hopes to continue to build upon in order to fully showcase all the amazing work being done in the region. If you know of an organization, program, or government that you feel would make a good addition to the map, please don't hesitate to reach out to communications@westcoastnest.org as we would be thrilled to collaborate and have them listed!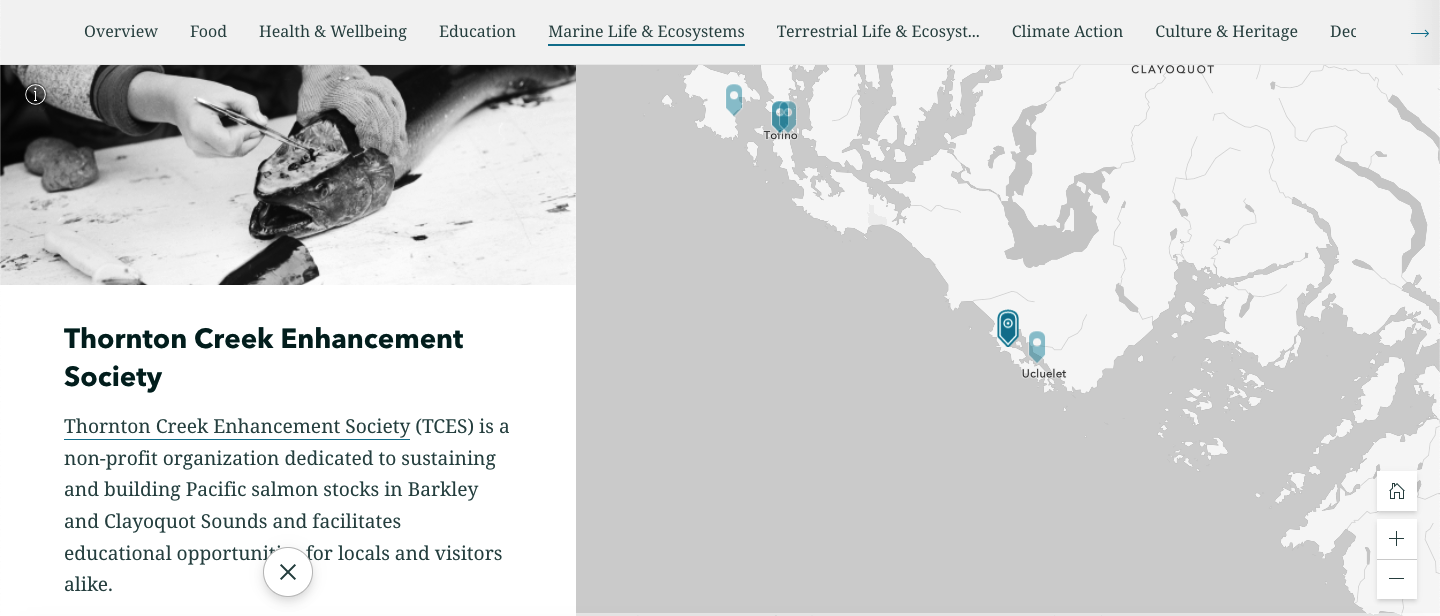 A special thank you to all organizations and individuals who collaborated with the West Coast NEST to help this project come together.
Happy exploring!