Raincoast Field School Goes Virtual!
In the spring of 2020, Raincoast Education Society had to pivot their upcoming and ongoing in-person programs and events to virtual platforms due to COVID-19. One of these programs was their popular, Raincoast Field School which involves Raincoast Education Society's Field School instructors partnering with local elementary school teachers to create immersive, outdoor field trips that complement and tie in with the B.C. curriculum. These field trips get kids out of the classroom into different learning environments that ground their learning in local ecosystems. Past field trips have included visits to local hatcheries, beaches, and mudflats among many others.
Keeping Raincoast Field School running was a top priority for Raincoast Education Society to ensure that local youth continued to have access to this amazing learning opportunity. In April, Raincoast Education Society began adapting their Field School to online programming, which included one video lesson each Tuesday and one interactive, live zoom session with Field School instructors each Thursday over 11 weeks. The place-based and immersive essence of Raincoast Field School was preserved by filming each weekly video lesson on the land in different ecosystems within the Clayoquot Biosphere Region. Field School @ Home covered the main ecosystems in the region, gradually transitioning from terrestrial to marine ecosystems over the course of the program. Weekly lessons included topics such as Rain Forests, Whale Migration, Signs of Spring, Mudflats, Bogs, Intertidal Zones, and Subtidal Zones.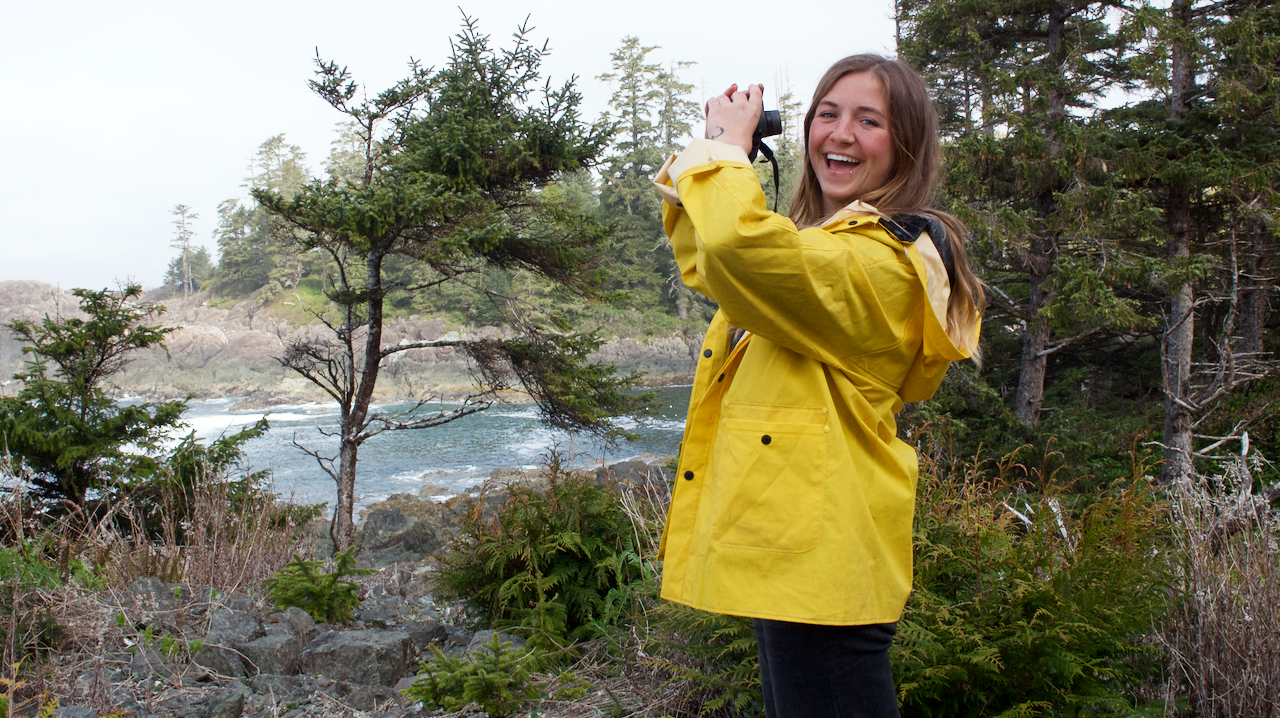 Stefania Gorgopa from Raincoast Education Society, explains that one of the unexpected but positive outcomes of offering Field School @ Home was that kids not only from the Clayoquot Biosphere Region but from all over Vancouver Island, as well as from Vancouver, were able to tune in for this awesome and free educational opportunity. Gorgopa estimates that Field School @ Home reached easily over 100 kids, with many kids returning each week. Offering Field School @ Home also resulted in the creation of hours of filmed, educational content that is available to the public on Raincoast Education Society's website, broadening the initial reach and impact of Field School @ Home.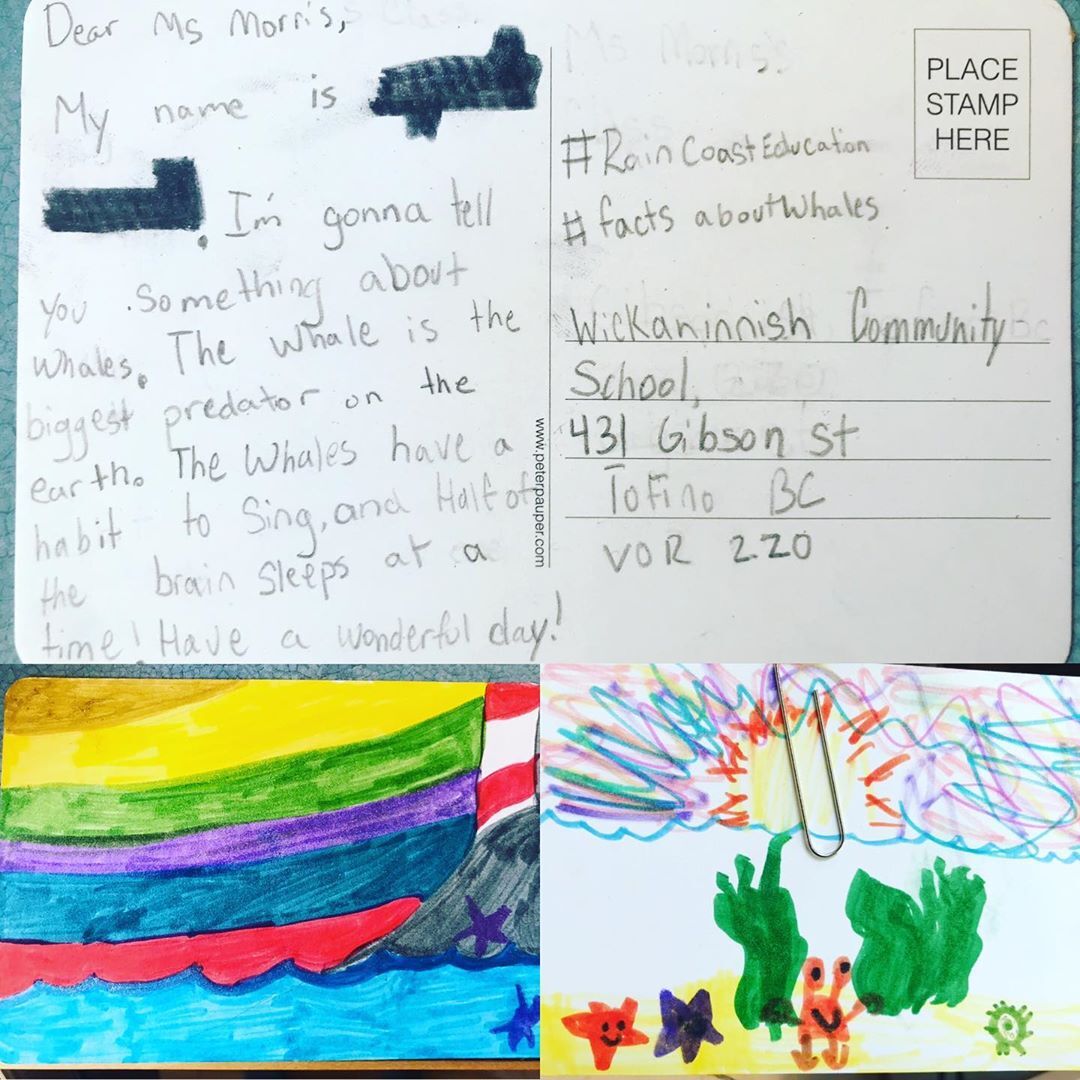 While Field School @ Home was a massive success, Raincoast Education Society is returning to its original, in-person format as elementary schools re-open. Gorgopa explains that while Field School @ Home reached many local youth, there were some constraints such as connectivity issues, awareness of the program, and parental concerns regarding the amount of screen time that limited the participation of many children who would normally have access to the program through school. Furthermore, the current demand for outdoor education is at an all-time high due to the impacts of COVID-19 and Raincoast Education Society is keen to support local teachers in getting their classrooms outside and immersed in the regional ecosystems. Raincoast Field School was officially back in session on Wednesday, September 30 as Ucluelet Elementary School (UES) Grade 5 kids learned about forestry for National Forest Week.
For more information and to view the content produced by Raincoast Field School @ Home, please visit: https://raincoasteducation.org/what-we-do/online-education/raincoast-field-school-at-home/