Exploring with the Tofino Nature Kids
Anyone who has been to the west coast of Vancouver Island can agree that it has some of the most jaw-dropping and beautiful natural environments on the planet. With stretches of white sand beaches and coastal temperate rainforests, this region is often referred to as the ultimate learning environment.
No one knows this as well as the Tofino Nature Kids, an immersive and play-based educational program run by Heather Fleming for children ages 3 to 12. Tofino Nature Kids offers 3 different programs including Summer Beach Days, Tofino Botanical Gardens Nature Kids, and After School Nature Kids. Through these programs, children have the opportunity to explore coastal ecosystems and establish an ongoing relationship with a place in nature.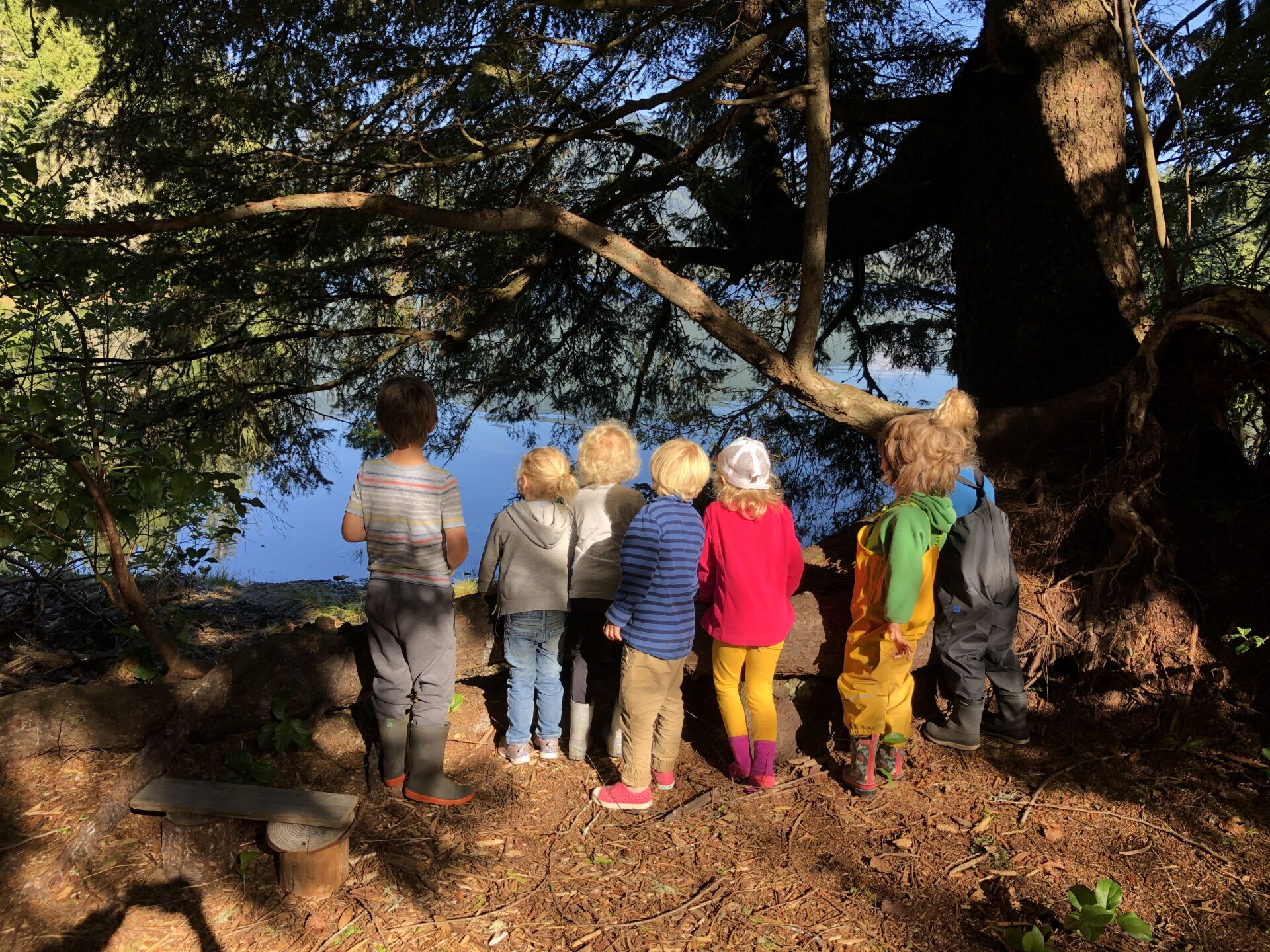 Tofino Nature Kids operates on a child-led learning model, encouraging children to explore what they are curious about. Some of their daily activities include exploration of local ecosystems, nature-based games, arts and crafts, berry foraging, and much more. Fleming explains that play-based learning helps children learn valuable social skills through their ongoing interactions with their peers and assessment of their environment.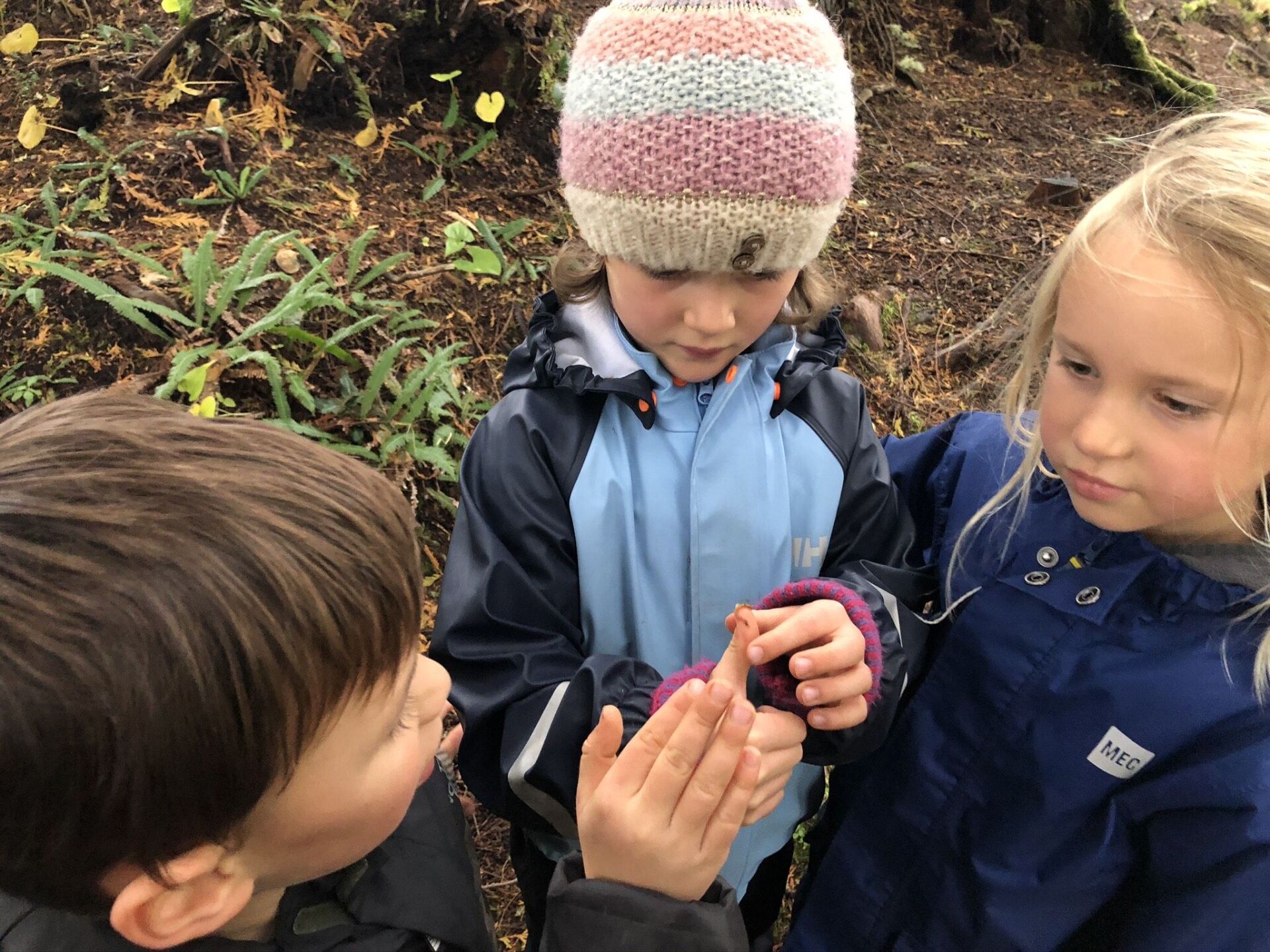 Play-based learning also encourages kids to use their imagination and be creative. Fleming elaborates that it is remarkable what kids will imagine if you allow them to, and says the Tofino Nature Kids have created ice cream shops, seaweed cafes, tree forts using elaborate pulley systems, and much more.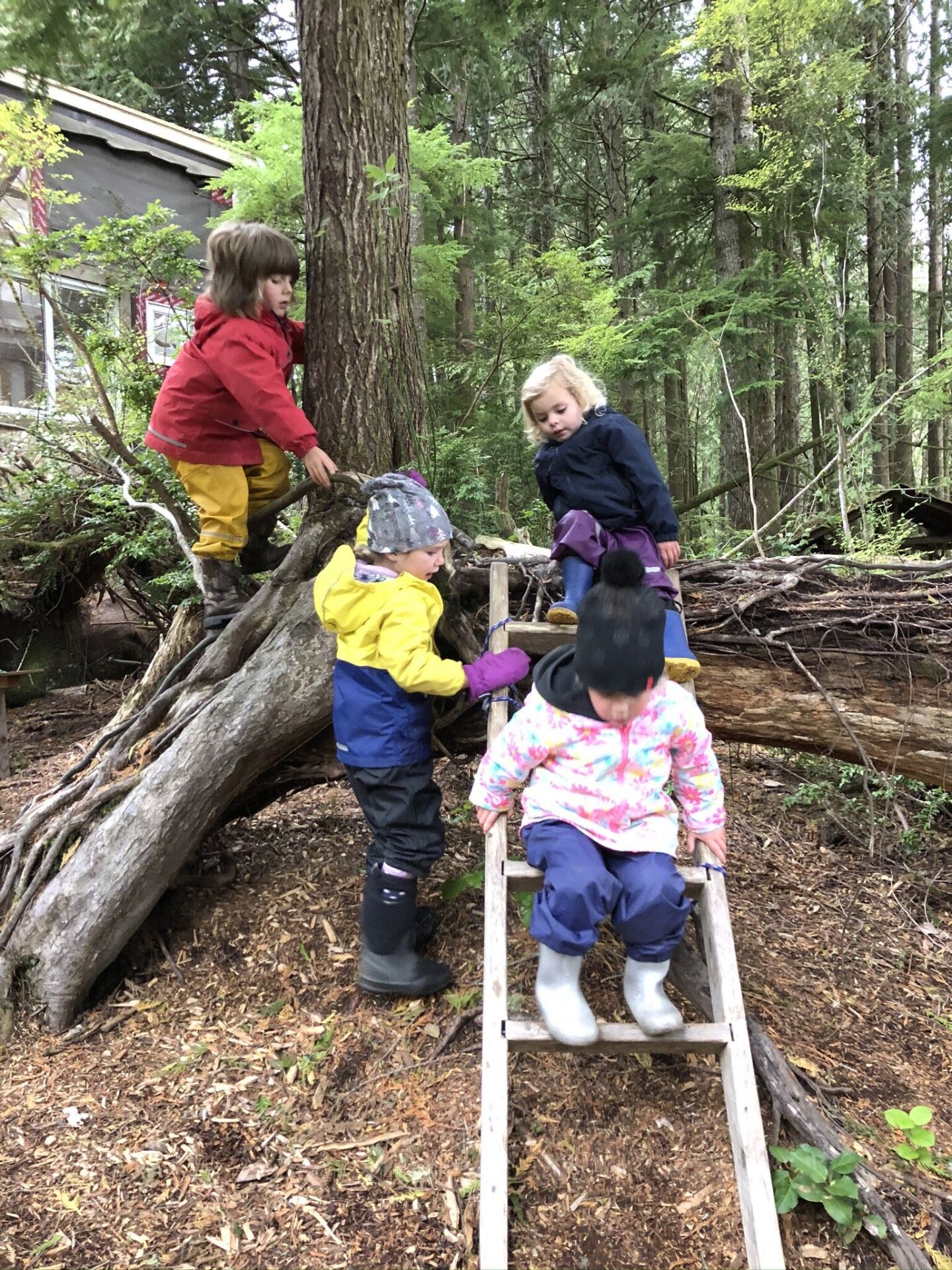 The children also adapt their play based on the natural environment they are in, which encourages them to observe and learn about the ongoing changes in these ecosystems. Fleming says her favourite activity is exploring the tide pools, as they are constantly changing and every day they will find something new. This encourages the children to learn from each other and teach each other, pointing out what they see and learning how to be respectful of all other beings. This summer they even had the opportunity to witness crabs molting twice!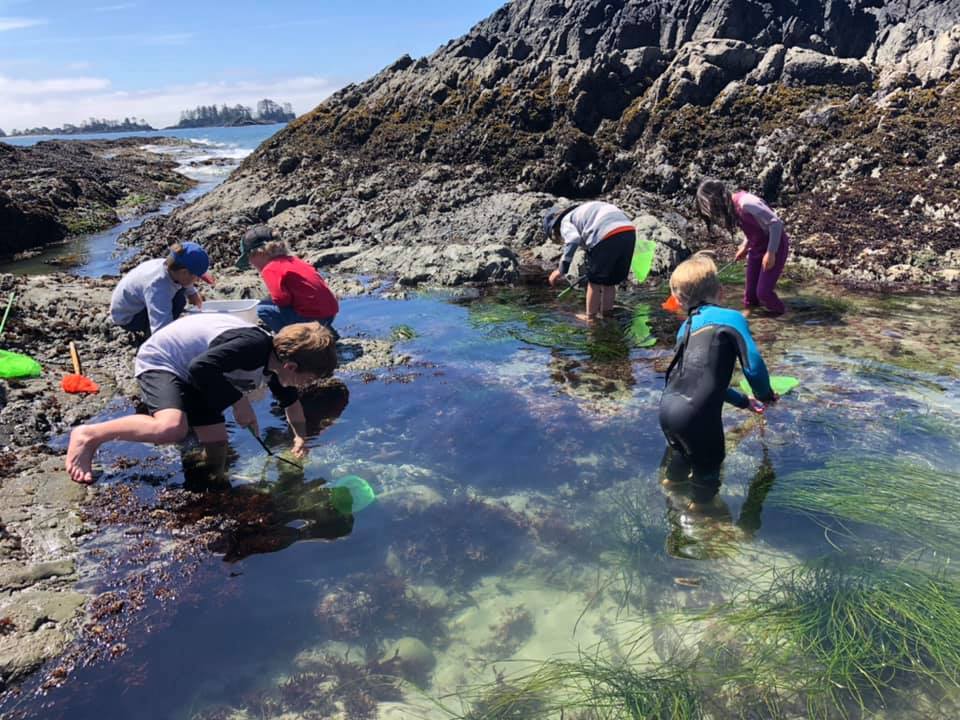 These daily experiences playing in these ecosystems inspires the Tofino Nature Kids to become more aware of their natural environment and foster a desire to protect and take care of it. Fleming says it is amazing what little environmental stewards the Tofino Nature Kids' already are. She enjoys having out-of-town children participate in the programs to observe the local children teaching visiting kids about the native ecosystems and species, and the importance of caring for these environments. If you are interested in having your child participate in Tofino Nature Kids programs, or would like to learn more about early childhood place-based nature education, please connect with Heather Fleming at info@tofinonaturekids.com.