An Exploration into West Coast Forestry
A story by Gillian Miller of University of British Columbia's International Forestry Program, Fall 2018
As graduate students in the Master of International Forestry program at the University of British Columbia, we had the opportunity to spend a week as a class in Clayoquot Sound. During our visit we learned about the long history the Nuu-chah-nulth First Nations have had living within the region and caretaking the land, forests, and waters of the area. We also learned about the historical War in the Woods, between environmentalists and loggers, and the subsequent impacts and outcomes for the region. We spent time learning about the Clayoquot Sound Scientific Panel and the UNESCO Biosphere Reserve, and Biosphere Reserve Region, and the role these are playing in maintaining the biodiversity of the region.
This opportunity to leave Vancouver and travel to Vancouver Island as a group at the beginning of our program helped our cohort in numerous ways. This opportunity to immerse ourselves in place-based learning helped set the stage for the year to come, giving us context and experiences to reflect upon as we moved forward.
Living and working together at the beautiful Tofino Botanical Gardens helped us further develop friendships with our fellow students and professors. Learning with one another and engaging with the skilled educators from the area was an amazing way to get to know one another and to delve deeper into topics relevant to international forestry. Meeting with multiple stakeholders and learning how they connect with their landscape helped us gain respect for the diversity of the region.
Some of the highlights for our group were meeting Joe Martin and his team as they were carving a traditional Nuu-chah-nulth First Nations canoe from an enormous Western red cedar log. Joe was generous in his teachings as he explained how a tree is selected in the forest, how songs are sung in a request to harvest the tree for its use as a totem or canoe, and how once again songs are sung to return the spirit of the tree to either the canoe or totem. We had the opportunity to assist in carving and see how a traditional canoe would be painted with a red interior and black exterior, in order to be perceived as an orca, while paddling through the waters.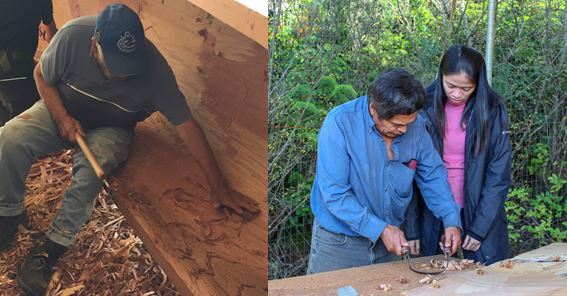 We had another opportunity to learn about Nuu-chah-nulth First Nations arts and culture and work with cedar when Margaret and Amanda of Meares Island came and taught us how to make cedar roses from the striped interior bark of a cedar tree. Again, these women provided great insights with their teachings as they spoke of the uses of woven cedar, and the offerings made in order to collect the bark required for this traditional form of art. They were also extremely patient as they ensured all members of the class were able to fold their strips of cedar, in an origami-type formation, creating a rose that we were able to take home with us.

We continued on throughout the week learning about the Clayoquot Sound Scientific Panel, a forward-thinking model which integrated the perspectives of various knowledge holders. This model guides forest management in Clayoquot Sound, by merging scientific and traditional knowledge, in an effort to create a forest management model that is considered the best in the world. This model worked to balance the perspectives of Indigenous elders, foresters, engineers, biologists, ecologists, and others working together to create a balanced and ecologically responsible model to guide forest management and timber extraction within Clayoquot Sound (Clayoquot Sound Scientific Panel, 1994).
Having the opportunity to learn first-hand from experienced community members within the UNESCO Biosphere Reserve, and Biosphere Reserve Region has brought invaluable perspectives and unique opportunities which contributed to our learning experience. I love travelling to learn and seeking out learning opportunities when I travel. The experiences that West Coast NEST is providing by making such educators accessible to newcomers and visitors to the area is truly priceless. I hope more areas work to develop a similar network of local educators to make place-based learning as accessible as West Coast NEST has. Whenever I find myself back in the region, I will be sure to see what opportunities are available and which new possibilities have arisen.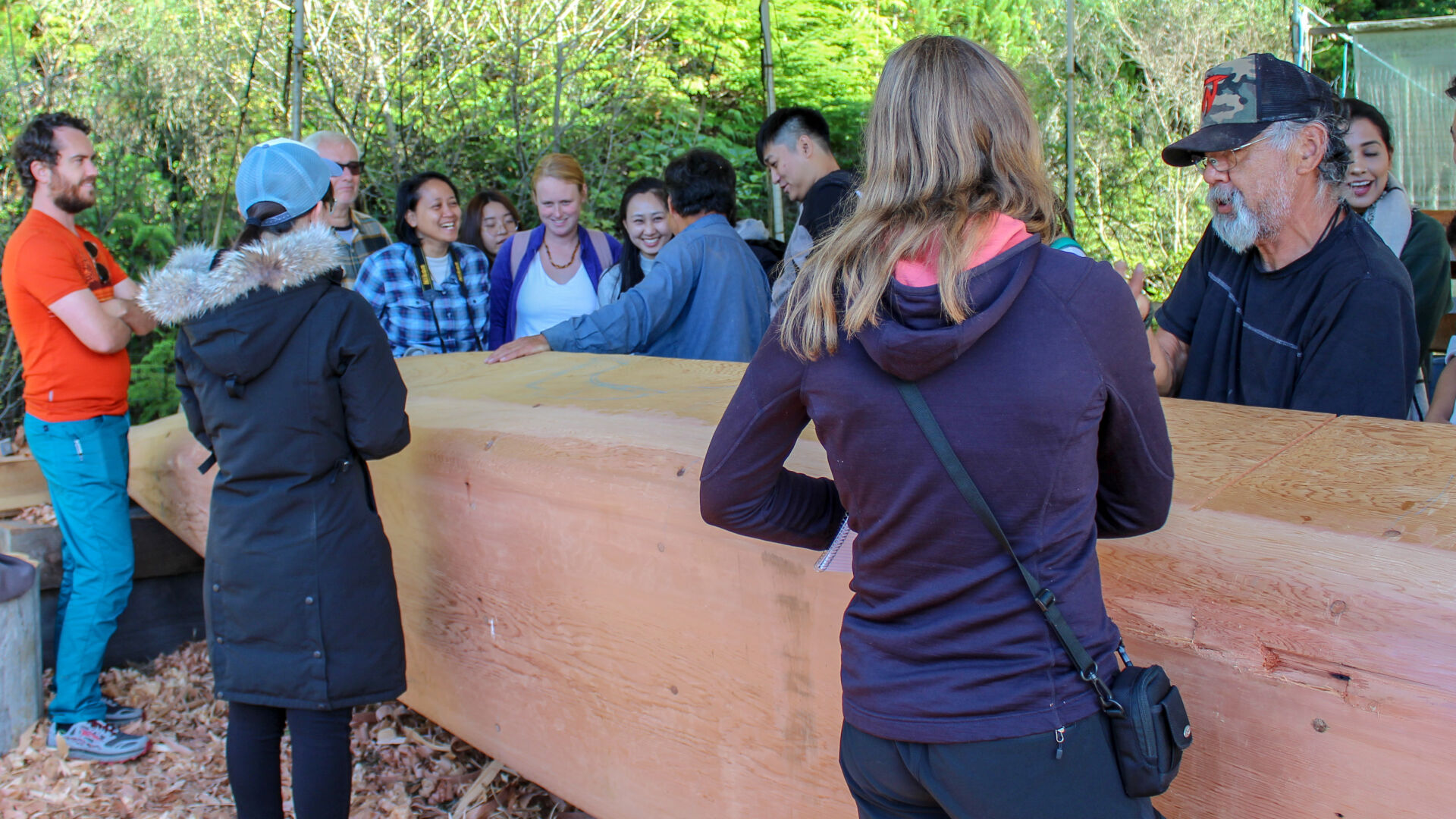 Photos: Cover and 1. Gillian Miller, 2-5 West Coast NEST.