The 2020 West Coast Knitting Retreat: Virtual Knitting & Macramé
The annual West Coast Knitting Retreat, a 3-day event conventionally hosted at Black Rock Oceanfront Resort in Ucluelet, is well-known for its intimate atmosphere in which retreat participants and instructors develop close friendships with each other. With the emergence of the COVID-19 pandemic and its associated challenges with hosting in-person gatherings, West Coast NEST knew we had to alter the 2020 West Coast Knitting Retreat to protect the health and wellbeing of the retreat participants and the communities of the Clayoquot Biosphere Region.
Despite the challenges of maintaining the West Coast Knitting Retreat's familiar environment virtually, many 2020 participants including knitting instructor, Faye Kennington, were pleasantly surprised by the continued comradery between the participants and instructors during the retreat's online session. Unstructured space during the workshop supported informal discussions within the group and encouraged participants to share a variety of their fibre creations and ongoing projects with the other learners. Faye explained that often her favourite parts of the in-person retreat are the unscheduled opportunities that invite participants and instructors to get acquainted with one another. Faye elaborated that much of her knitting business is done online with international customers, so she loves the opportunity to connect with learners who are as passionate about fibre arts as she is in her hometown of Ucluelet.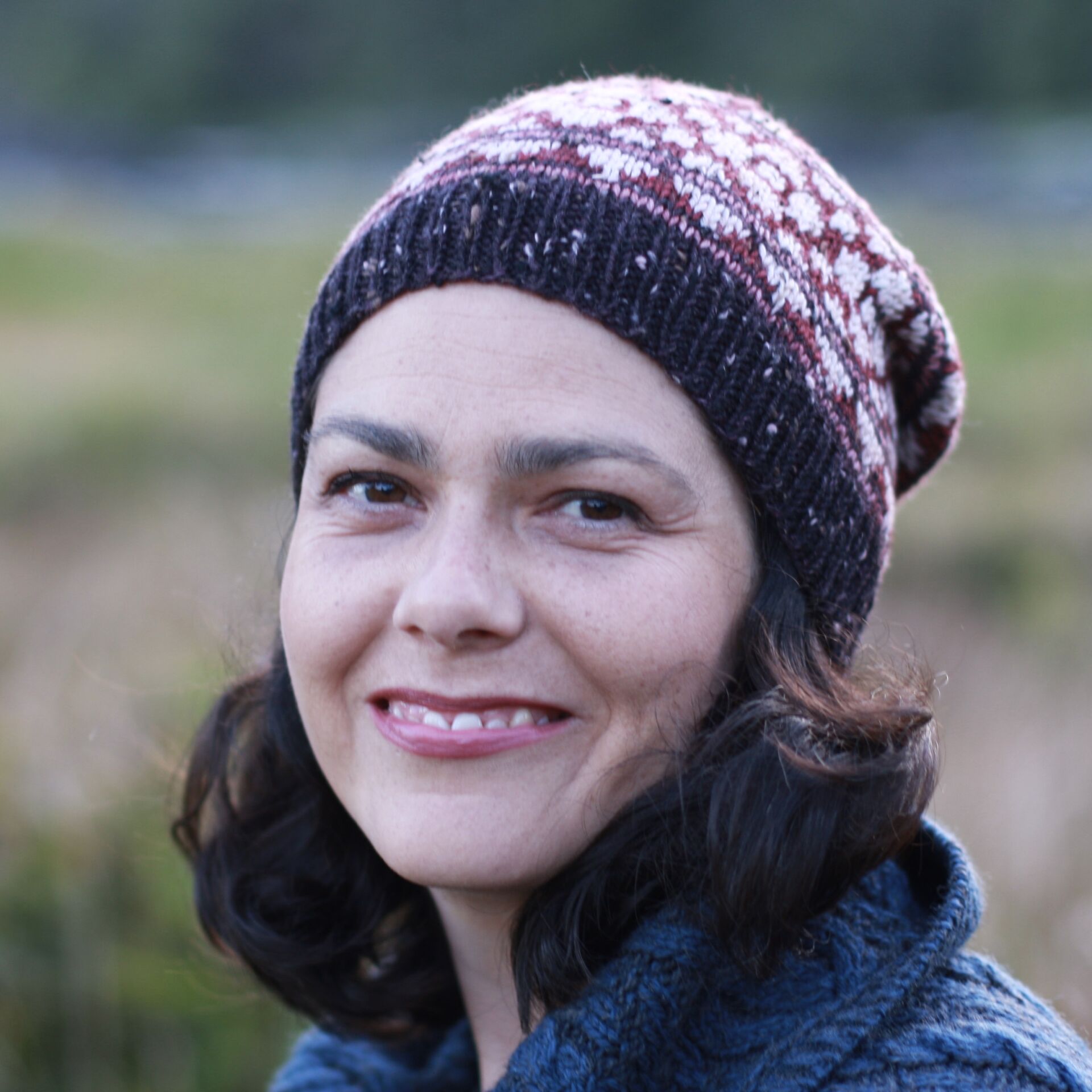 Kimberly Leckey, the macramé instructor for the 2020 retreat, explained that one of the biggest benefits of the West Coast Knitting Retreat for her was the ability to learn other fibre arts from retreat participants and instructors. For the 2020 retreat, participants learned a stranded colourwork hat pattern with Faye Kennington of UkeeKnits and a macramé plant holder pattern with Kimberly of Sea Woven. In previous years, participants learned the art of cedar weaving with Rose and Brian Wilson of Yuułuʔiłʔatḥ, and in 2019 learners heard from Catherine Knuttson about diverse yarn fibres and wool raised on Vancouver Island and learned the brioche technique from Andrea Rangel of Victoria. Kim reflected that it is great to be a teacher and student at the same time.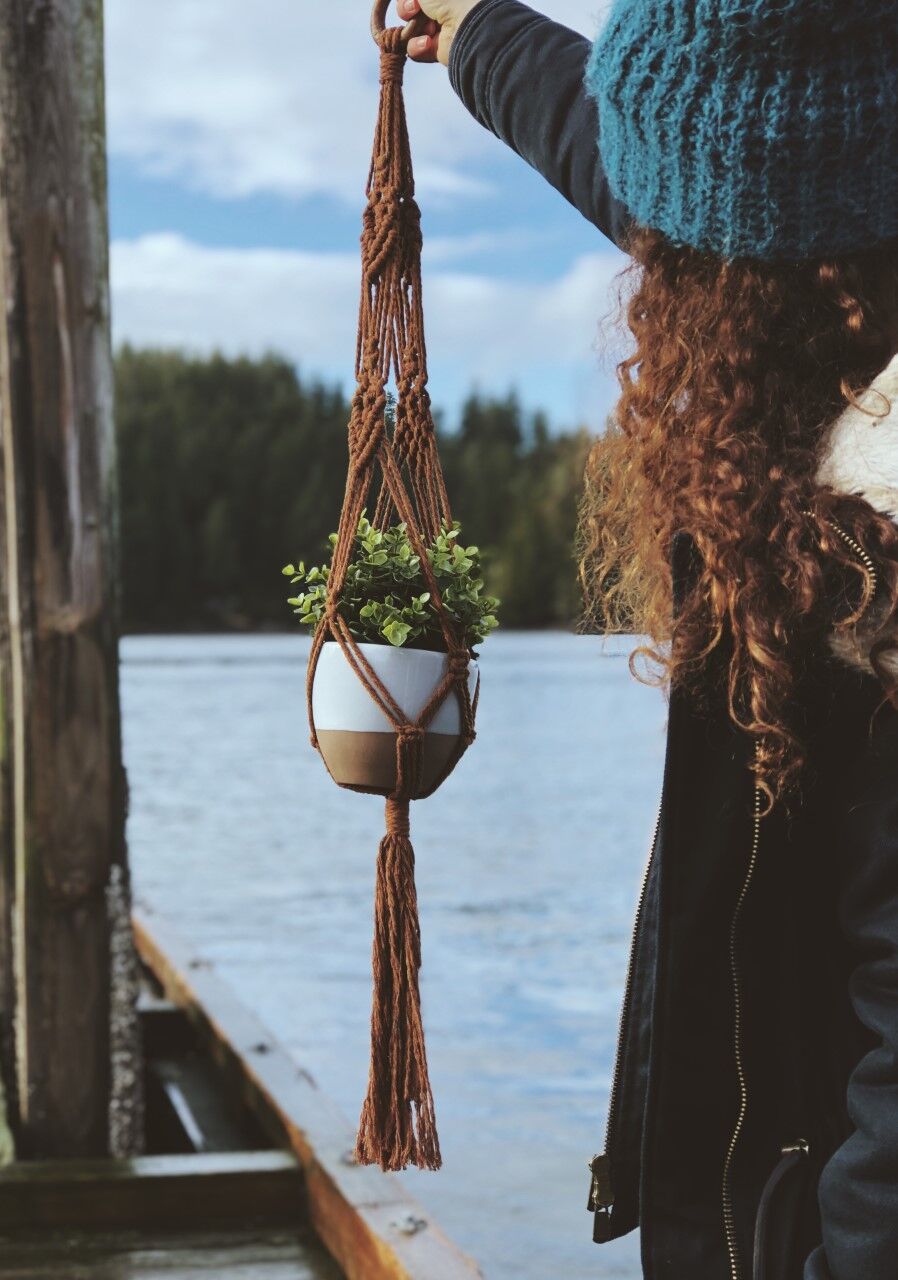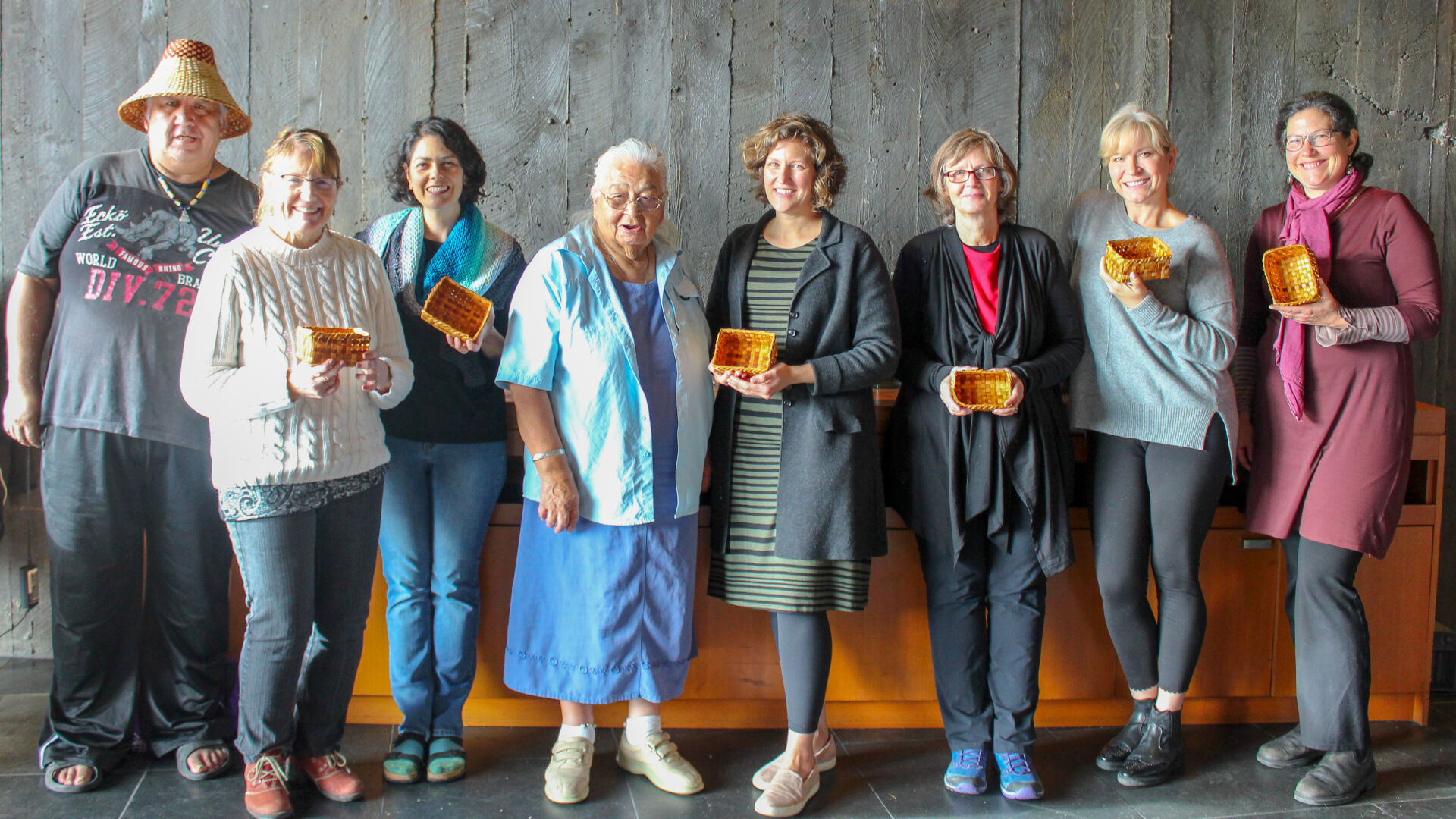 Carol Hill, a 2020 retreat participant, echoed Kim's sentiments, expressing that she enjoyed hearing about everyone's different fibre projects and what inspired their craft. Carol explained that she had always been interested in the West Coast Knitting Retreat but was hesitant as she was unsure about the required skill level for the retreat. With the 2020 event's transition online, it provided her the chance to see what an in-person retreat could be like. Carol explained that she was extremely impressed with the 2020 West Coast Knitting Retreat and loved the opportunity to challenge her knitting skills and learn a new technique, such as stranded knitting which she had never done before.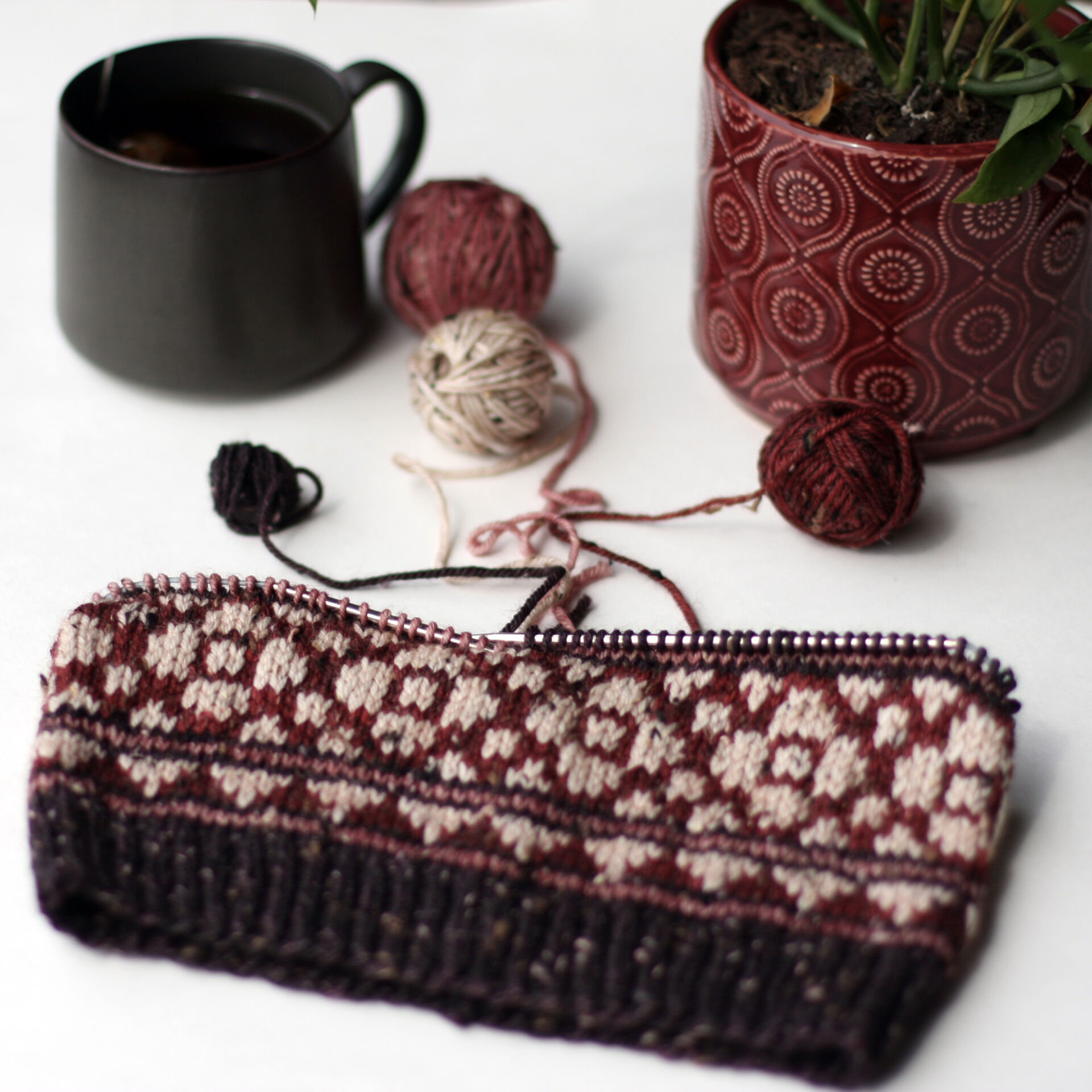 The West Coast Knitting Retreat is also an important economic opportunity during the shoulder season for local businesses and organizations in the region. Black Rock Oceanfront Resort provides the space for the retreat and discounted rooms and spa treatments for the visiting learners. The economic benefits of the retreat are extended to other businesses and organizations in the region as the learners engage in other forms of tourism including food, accommodation, retail, wildlife tours, and much more.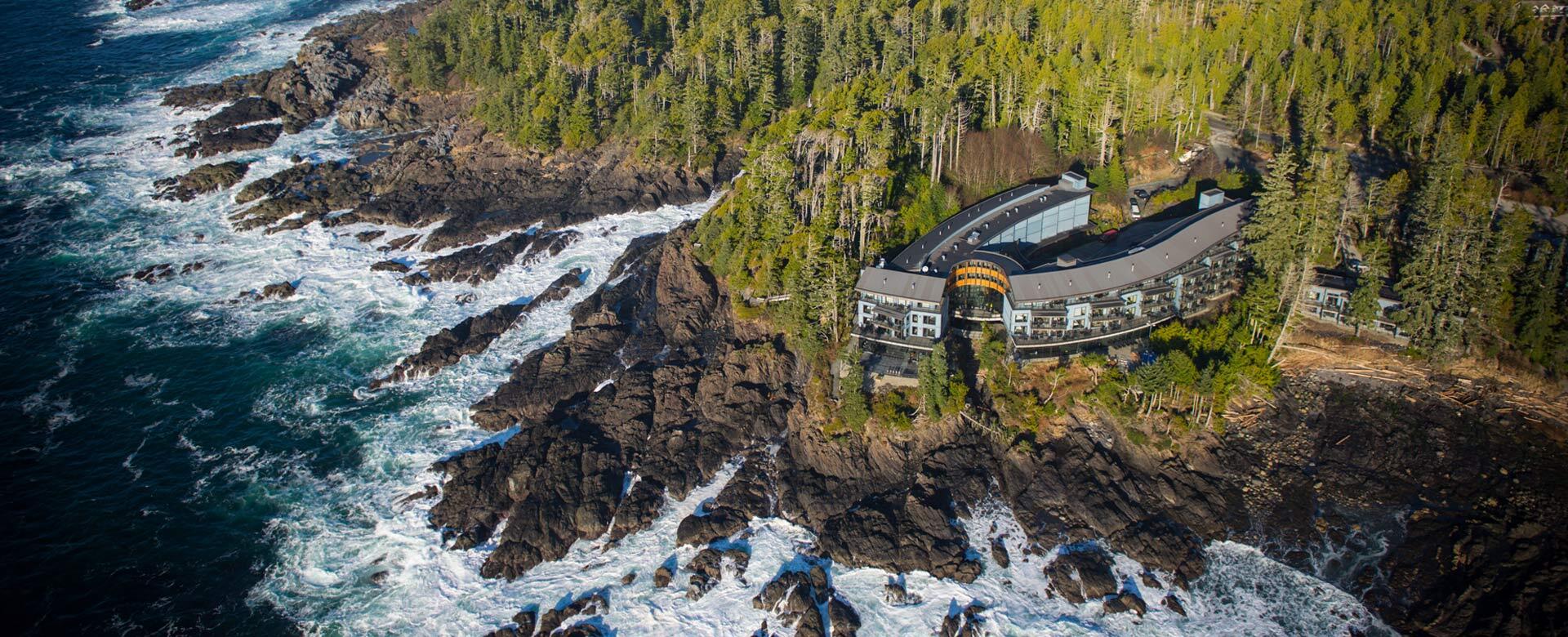 To ensure continued economic benefit for local businesses for the 2020 West Coast Knitting Retreat, West Coast NEST partnered with Tofino Knit Company, Tofino Soap Company, Thay Tea Ucluelet, and The Foggy Bean Coffee Company to offer retreat participants a diverse selection of local goods delivered directly to their doorsteps.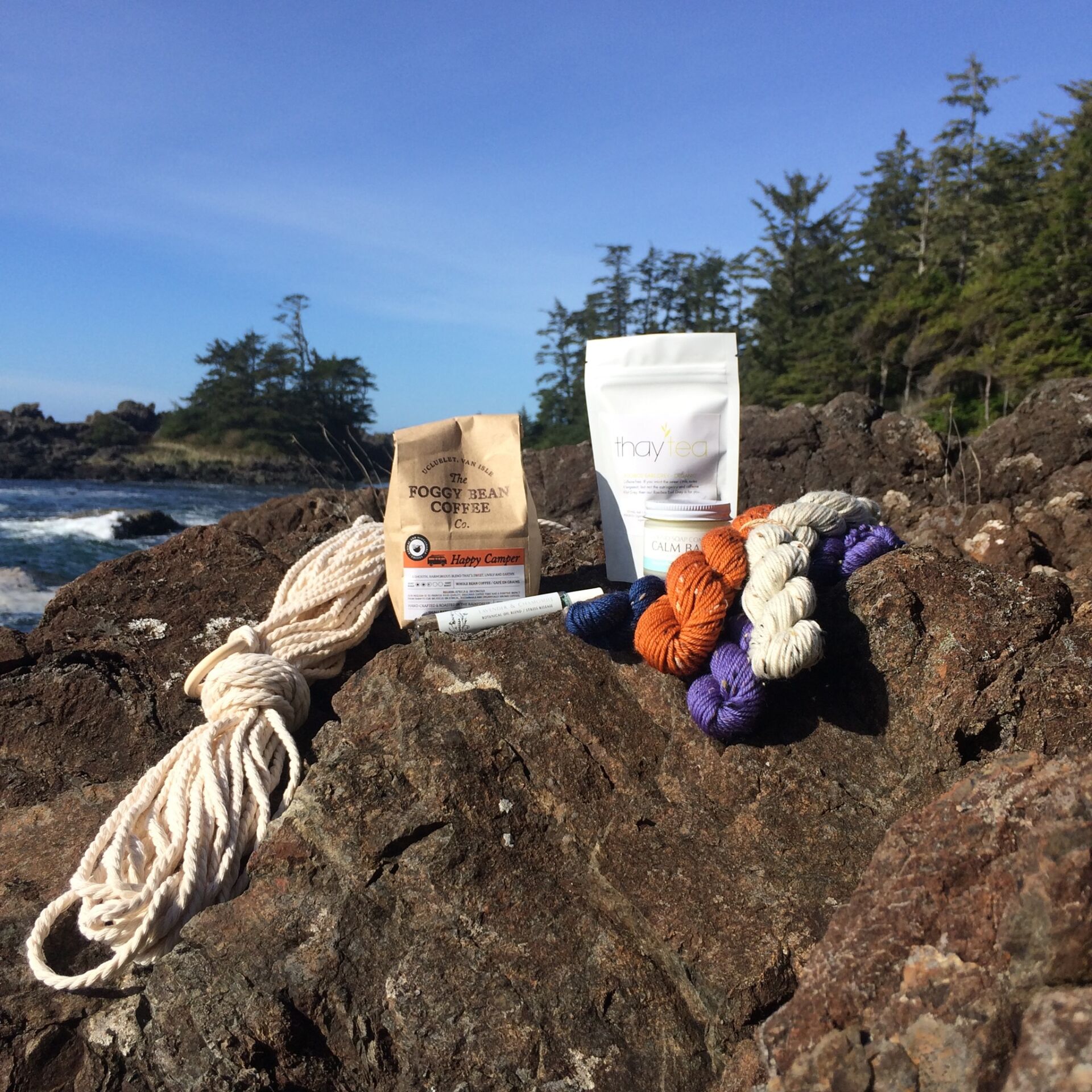 While the 2020 West Coast Knitting Retreat was thoroughly enjoyed by all who attended, West Coast NEST is looking forward to working with Black Rock Oceanfront Resort and many of our other partner businesses and organizations to begin planning for an in-person retreat for the fall of 2021. While the retreat's transition online in 2020 ensured learners from near and far were able to connect and learn with our knowledgeable fibre artists and instructors, we are looking forward to joining our learners in-person in future years for a week of knitting and outdoor activities, such as hikes along the Wild Pacific Trail. After all, these in-person activities are really what make the West Coast Knitting Retreat so special and unique.