Marine Debris Art Workshop with Sea Woven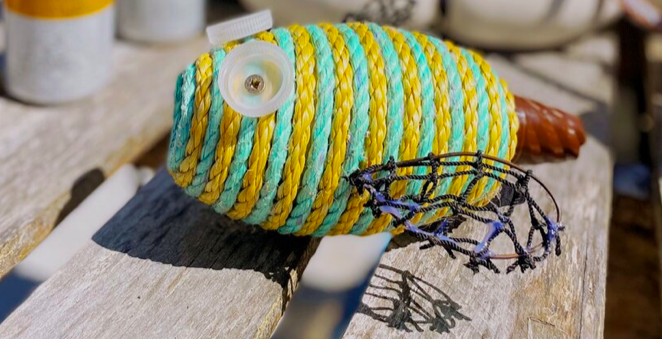 Meet at South Chesterman for a beach clean from 11 am-2 pm. Help keep the west coast beaches clean from marine debris, discover what ends up as trash in nature, and learn how to use the Marine Debris Tracker App to create lasting change.
All the material collected from the beach clean will be cleaned, sorted, and used in a FREE Marine Debris Buoy Bee-making workshop led by Kim Leckey of Sea Woven from 5 pm to 7:30 pm at Long Beach Resort.
Complimentary Blueberry Honeysuckle cocktails will be provided from Strait and Narrow to enjoy while you get creative.
The bees made in the workshop will be used and displayed in an art installation going up at Blackberry Cove health food shop in Ucluelet, BC. Use buoys found in the landfill for the base while getting creative with netting, rope, and little pieces of debris for the wings, antenna, feet, and eyes.