Big Beach Walk - Wild Pacific Trail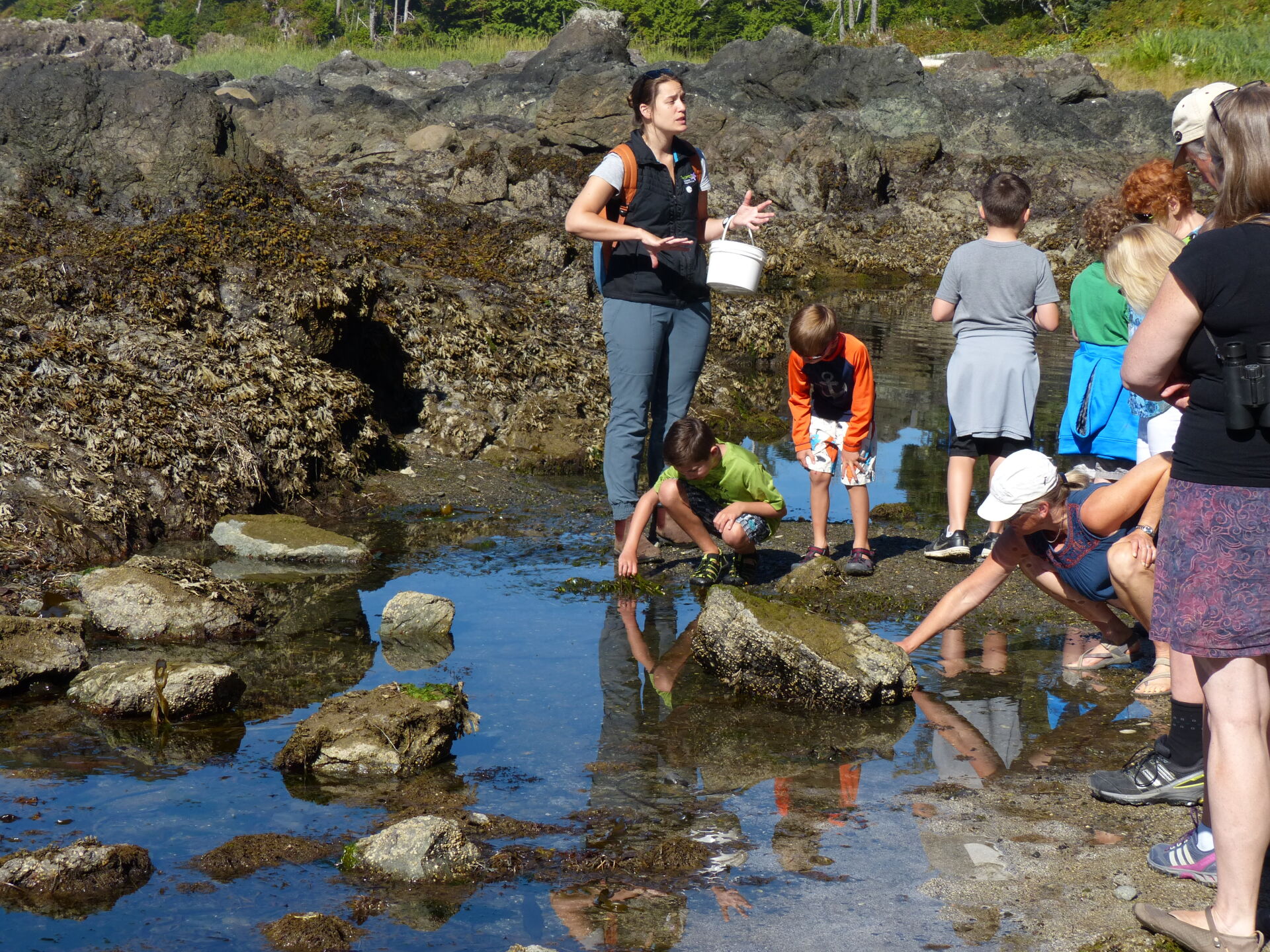 Tidepool or Big Beach WALK - Wild Pacific Trail
10 - 11 AM (every Sunday starting June 9th)
Meet at the Big Beach picnic shelter.
Explore life where land meets the sea. How are beaches formed? Is that sand under your feet? Why is Ucluelet's Big Beach so different than the big sandy beaches near Tofino? Ever wonder about the rocks at Big Beach? How do those big trees lining the shore stand so straight and tall? What animal species are here? Big Beach etiquette included (why is it harmful to remove shells from the beach?). Sturdy footwear is highly recommended so you can explore the treasures of the tides if the tides are low. June 9, 16, and 23 will be led by a Wild Pacific Trail naturalist, and on June 30th, the Ucluelet Aquarium will lead this walk.
Park at the Frog parking lot at Marine and Matterson Road.
Beach tours are not suitable for toddlers due to the rough rocky terrain, small children must be supervised by an adult please.
Photo credits: Wild Pacific Trail