Sea Star Surveys with Strawberry Isle Marine Research Society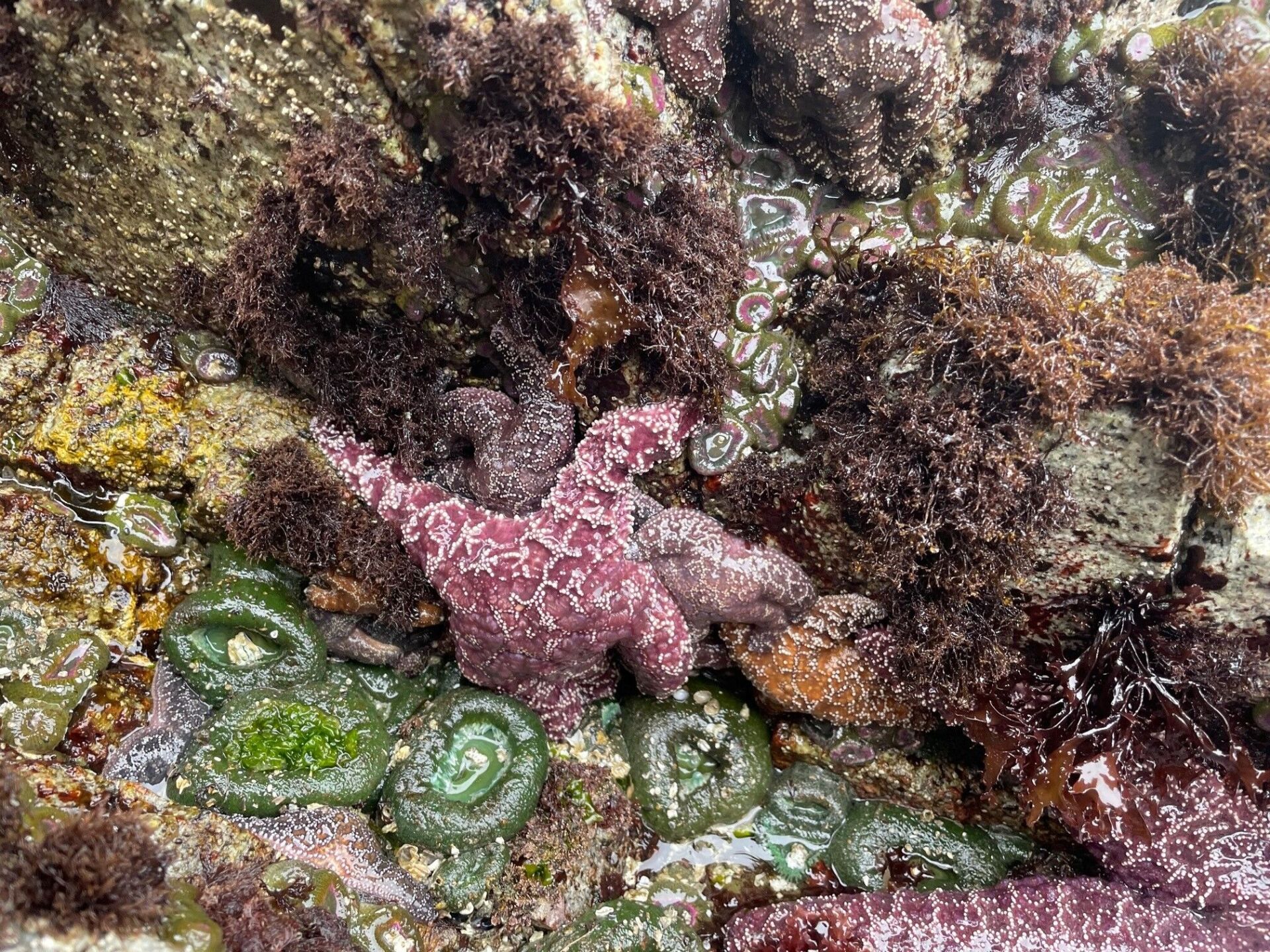 Join Strawberry Isle Marine Research Society (SIRMS) for their 2023 Sea Star Surveys at Tonquin Beach!
No pre-survey signup is required, meet at the trailhead in the Tonquin Beach parking lot (367 Tonquin Park Rd).
Come and help SIMRS monitor the health of our colorful star-shaped friends as part of their 9-year citizen science monitoring project on our coastline.
Remember to dress for the weather, wear sturdy waterproof footwear (for traversing slippery rocks) and come ready to survey some sea stars!
Learn more about SIMRS's Sea Star Stewardship Program HERE.