Career Exploration Event (ages 10-12)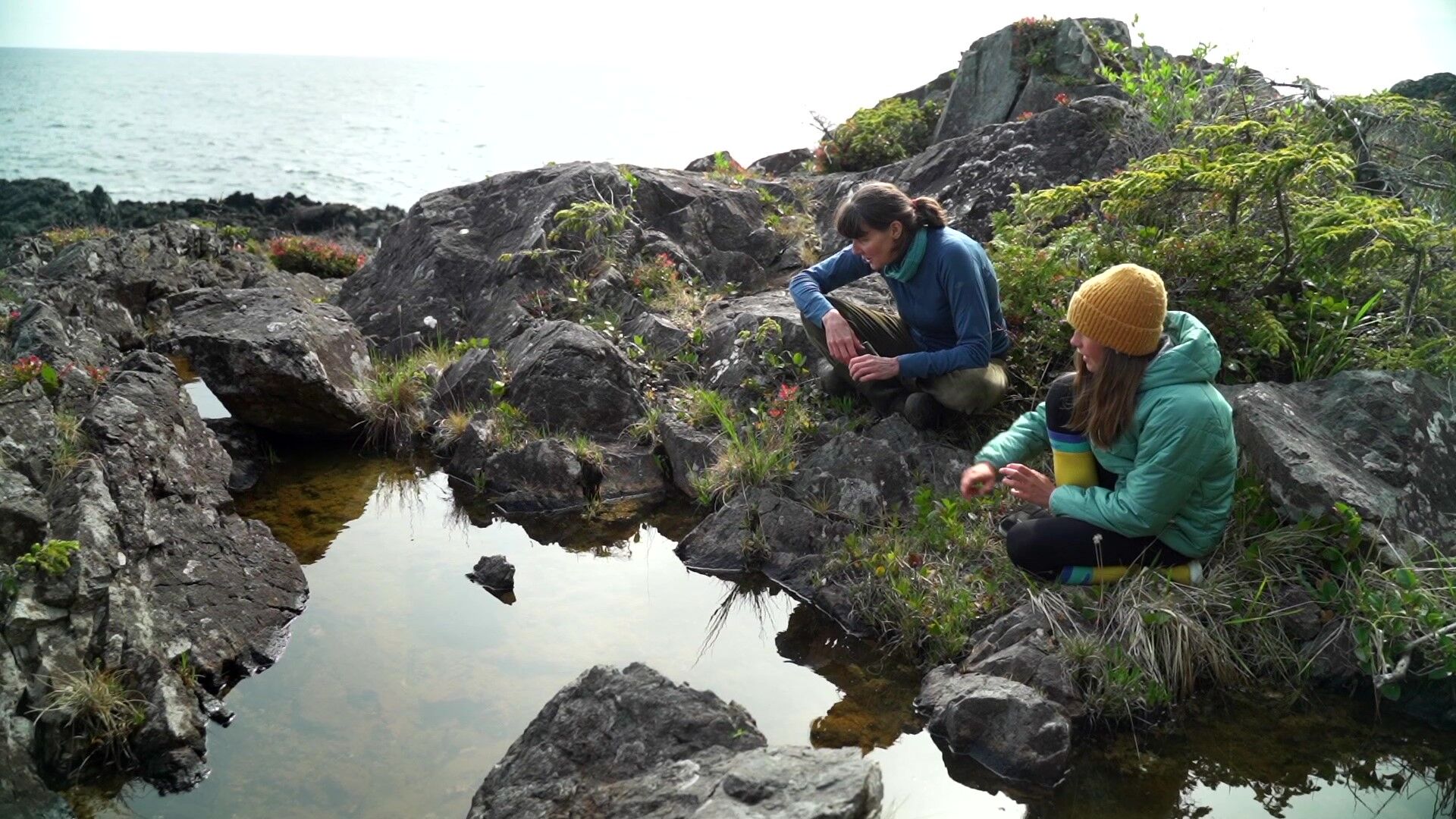 ** If you are looking for our Youth Career Exploration Event for grades 8 and up (ages 13+) - click here.
Career Exploration Event (grades 5-7 or ages 10-12)
Join us for a two-day fun-filled camp (for ages 10-12) on the west coast of Vancouver Island to learn about a variety of careers in environmental science and ecotourism!
March 14th, 1:30 pm to 3:30 pm
March 15th, 1:30 pm to 3:30 pm
Led by experienced guides and local experts, the workshop will include an introduction to research skills and interpretation guiding. Youth will have the opportunity to broaden their perspectives on what career paths are available and to learn how a love for nature and the outdoors can be translated into a profession. The days will include activities on the beach, a boardwalk hike, and a game with prizes!
Don't wait! Get your tickets through Eventbrite now.
AGENDA
March 14th, 2023
1:30-2:00 pm: Sign-in, introductions, interview series.
2:00-3:30pm: Workshop Part 1: Build-a-Whale with Marine Biologist Karyssa Arnett from Strawberry Isle Marine Research Station.
March 15th, 2023
1:30 – 2:15 pm: Workshop Part 2: Introduction to Interpretation on Sunset Trail Boardwalk Hike.
2:15 – 3:15: Workshop Part 3: Introduction to scientific drawing with a find and draw scavenger hunt.
WORKSHOP LOCATION & MEALS & ATTIRE
The workshop will take place in the Rainforest Room at the Long Beach Lodge Resort.
*Please note that participants are responsible for providing their own accommodation and transportation to and from the event. If you are looking for a place to stay, contact Long Beach Lodge Resort.
For a larger selection of accommodation providers in the region (click here). Unsure how to get to Tofino, check out this link for more information.
We will be going outside on both days, so please dress for the weather (bring a sweater, rain jacket, and boots if it's cold & rainy!). Food will not be provided, so please ensure you come will a full belly!
Click here to check out this Researcher Interview to see if you would like to learn more about careers in environmental science and ecotourism:
QUESTIONS?
Please reach out to Claudia at events@westcoastnest.org or 647-526-2476 (text/call).
PREREQUISITES
Open to youth in Grades 5-7 and above or ages 10-12 years.
COST
This two-day event is $35/person. Financial aid is available on a needs basis to maintain accessibility. Please reach out if the ticket price is a barrier to your ability to join the event.
REFUND POLICY
Full refund up to 7 days before the event (March 7th, 2023). A full refund, less the $3 admin fee, for cancellations due to extenuating circumstances.
PHYSICAL REQUIREMENTS
Activities for this event include walking for up to 1 hour on a boardwalk trail, kneeling or squatting on the beach, sitting, and listening. Please let us know if you need accommodations to enable your participation and learning during these activities.
SAFE SPACE
We are committed to creating a safe space for all our participants. Discrimination, criticism, harassment, or any other emotional or physical harm will not be tolerated. Participants who are not contributing to the safe space of this event may be asked to leave.