Aeriosa Community Dance Workshop - Métis Jigging & Dancing with Yvonne Chartrand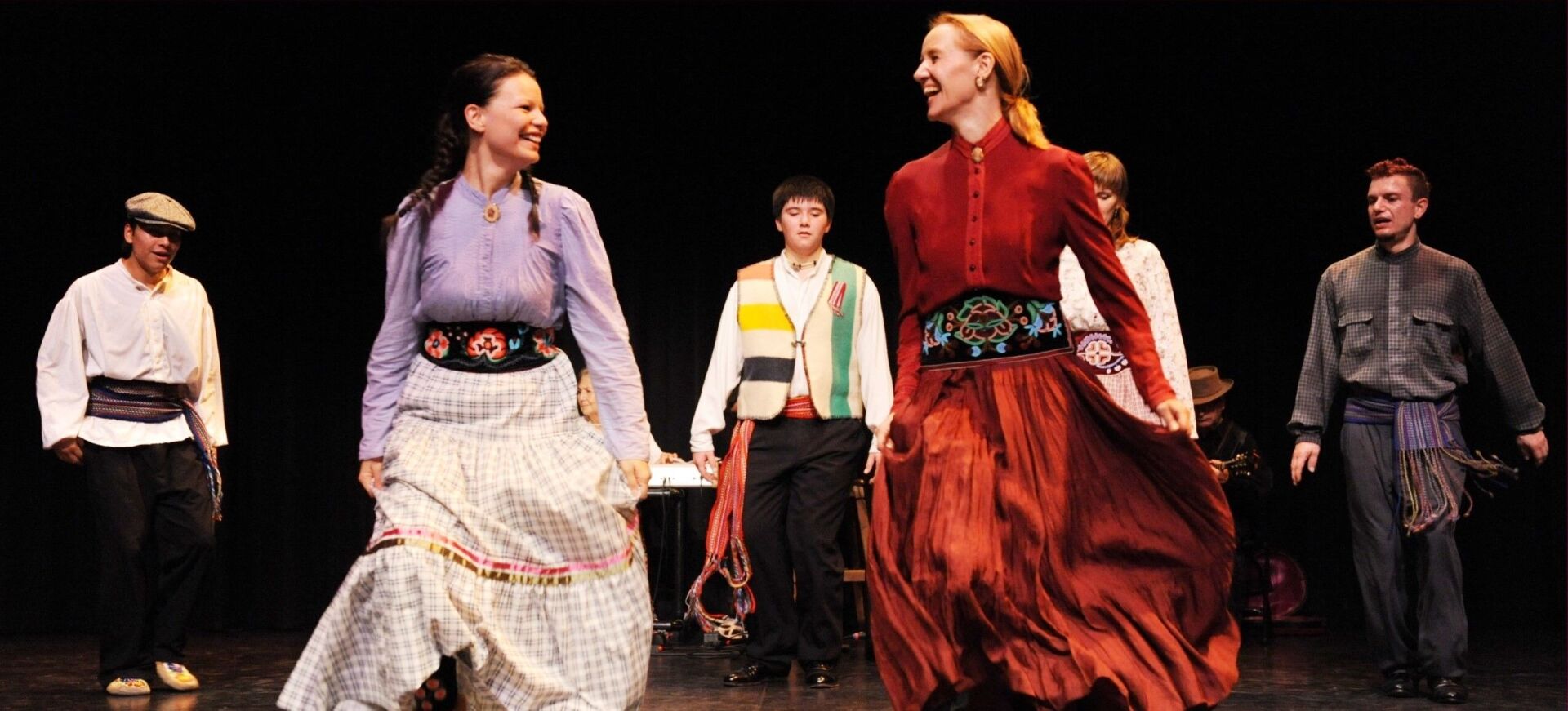 Aeriosa Dance Society presents a FREE All Ages Community Dance Workshop: Métis Jigging & Dancing with Yvonne Chartrand
Yvonne Chartrand will share the joy, love, and beauty of the Métis culture including traditional and contemporary steps of the Red River Jig known as the national dance of the Métis, some traditional dances, and Métis square dances with calls. Her Metis dance knowledge was passed on to her from many Elders and knowledge keepers from across the Métis homeland. Get ready for a fun-loving Métis kitchen party.
Saturday, February 4th, 2023 / 1 - 3 PM: Ucluelet Community Center
Sunday, February 5th, 2023 / 1 -3 PM: Tofino Community Hall
Wear comfortable clothing, moccasins if you have them, shoes with a wooden heel and leather sole are great, or any leather slipper and even socks can be comfy!
Everyone is welcome to attend!
This workshop is FREE (donation gratefully accepted).
Yvonne Chartrand is a contemporary choreographer and dancer as well as a national award-winning master Métis jigger. In 2000, she co-founded V'ni Dansi ("come and dance" in Michif) where she continues to act as Artistic Director. Yvonne's Métis dance work was passed to her through many Métis Elders and she is dedicated to preserving traditional Métis dance in Canada. Her contemporary works are always informed by her Métis identity. Yvonne is a winner of the 2011 Victor Martyn Lynch-Staunton Award from the Canada Council for the Arts.
Canada Council for the Arts, V'ni Dansi, British Columbia Arts Council, District of Tofino