Raincoast Education Society Speaker Series: Giant Squid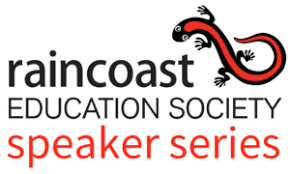 Join the Raincoast Education Society and speaker Dana Staff in exploring giant squid for the LAST Speaker Series session of the winter!
What is a giant squid? Many different species have been referred to by this name, from the "calamar gigante" that Danna studied in Mexico and California to other species alternately known as warty squid, clubhook squid, and colossal squid. Danna will give a tour of the unique features and record-holders of each species, with plenty of attention to the one most strongly associated with the name "giant": Architeuthis dux. She'll also present her research on Humboldt squid, a smaller but still formidable cousin, and discuss the crucial roles all of these "monsters" play at the center of oceanic food webs.
About speaker Dana Staff: Danna is a marine biologist and author with special expertise in cephalopods. After falling in love with octopuses at age ten, she kept two of these amazing animals in a home aquarium, learned to scuba dive, and eventually earned a PhD in Humboldt squid reproduction and development (or "squid sex and babies") from Stanford University's Hopkins Marine Station. Now a freelance science communicator, she wrote Monarchs of the Sea: The Extraordinary 500-Million-Year History of Cephalopods (previously titled Squid Empire, and named one of the best science books of 2017 by NPR). Her next book, The Lady and the Octopus: How Jeanne Villepreux-Power Invented Aquariums and Revolutionized Marine Biology, is coming out in October. She also created the science outreach program Squids4Kids, and visits schools at every grade level, as well as venues from museums and libraries to tech companies.
Price: FREE
Registration: https://raincoasteducation.org/calendar-event/giant-squid/