Raincoast Education Society Speaker Series: Giants of the Deep, Basking Sharks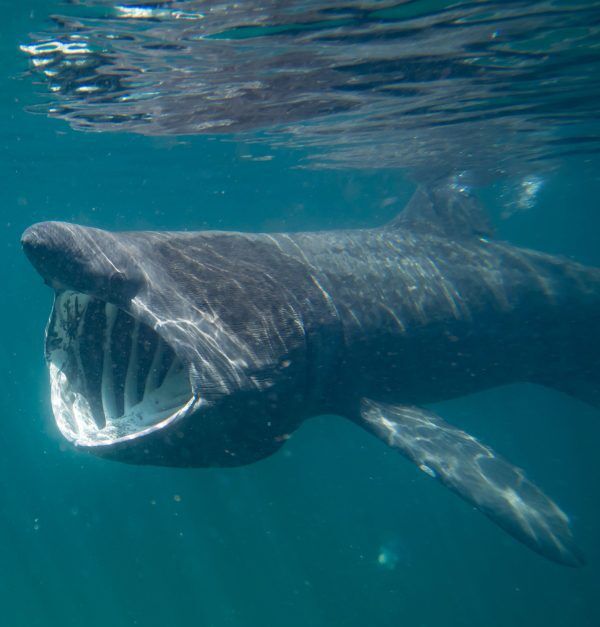 The January session of the Raincoast Education Society's 2021/2022 Giants of the Deep Speaker Series: Basking Sharks will be held with speaker Dr. Scott Wallace, marine conservation expert.
Not that long ago, Basking Sharks, the second largest fish in the world were a common occurrence along the west coast of Vancouver Island. The last time this species was regularly observed on the BC coast was in Clayoquot Sound in the early 1990s. In this presentation Scott will explain the biology, shameful history, current research, and future recovery of the basking shark in Canada's Pacific waters.
About Scott Wallace:
Scott is a lifelong biologist, most happy when wearing gumboots and being with people in the outdoors. He has recently become a partner and owner-operator of a new lodge in Bamfield, Outer Shores Lodge. Before pivoting to Outer Shores Lodge, Scott worked as a marine ecologist at the David Suzuki Foundation for 15 years in the capacity of Senior Research Scientist. He is an educator, author, activist, naturalist, and fisheries researcher whose career has focused on marine conservation. Scott holds a PhD from the University of British Columbia and has taught several university and college level courses on the marine and coastal ecology of British Columbia. Scott currently teaches courses with North Island College's Adventure Guiding program , UBC's Haida Gwaii Institute, and is a fisheries advisor to the Council of the Haida Nation. In 2006 Scott wrote a book about basking sharks in Canada's Pacific waters.
Photo Credit: Chris Train
Price: FREE
Registration: https://raincoasteducation.org/calendar-event/raincoast-speaker-series-giants-of-the-deep-basking-shark/