Wild Pacific Trail Society Discovery Tent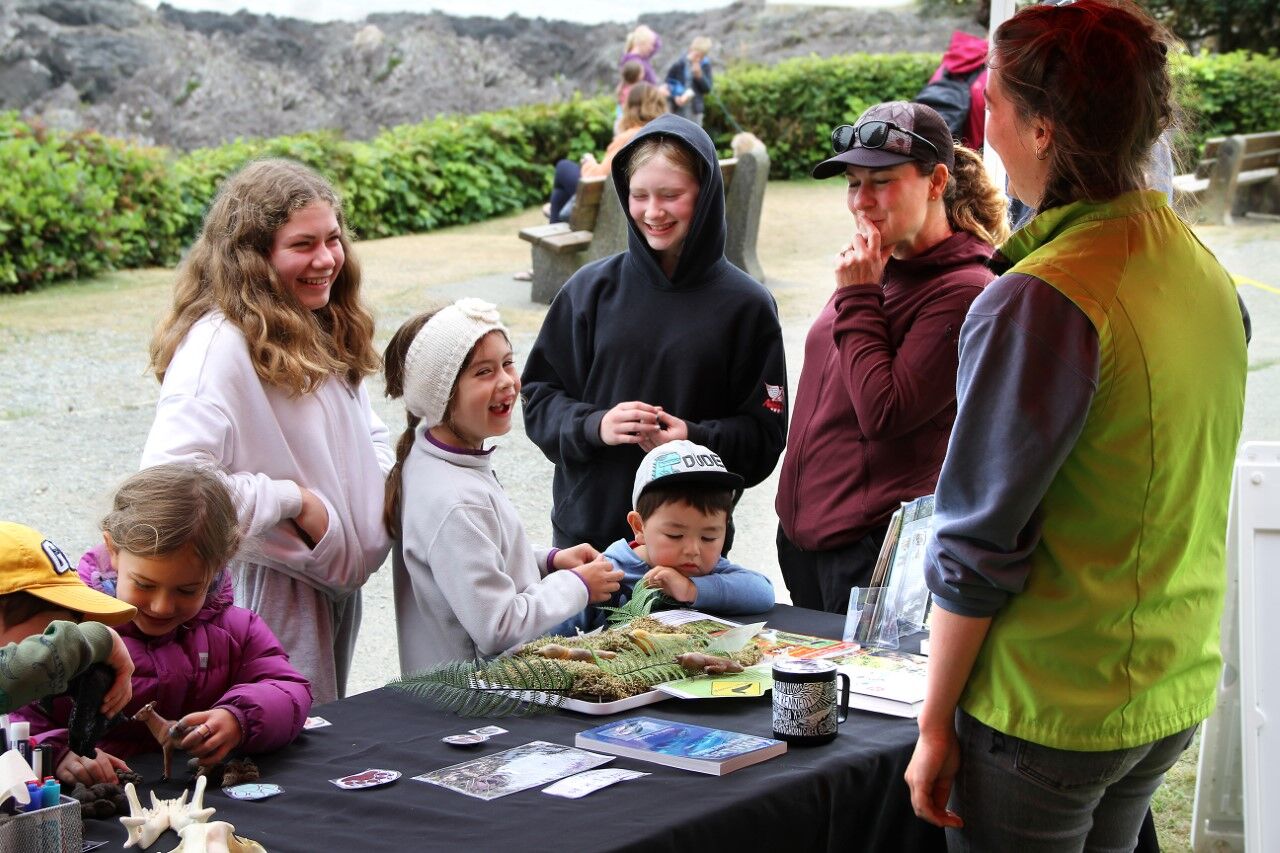 As interpretive walks are postponed, a naturalist from the Wild Pacific Trail Society will instead be stationed at the Amphitrite Point lighthouse from Sundays through Wednesdays, 11 am – 3 pm.
Visit the Discovery Tent for the chance to ask interpreters any burning questions you may have, and for information on a rotating cast of wildlife topics! Learn all about the area's creatures and plants with the help of visual aids and interactive programs. Possible topics include:
- Carnivorous Creatures
- Whales, sea lions, and seals
- Fun with Fungi
- Bugs and Slugs
- Songs of the Forest
Visit the Wild Pacific Trail website for other fantastic resources to help enhance your hikes!