School Garden Volunteer Days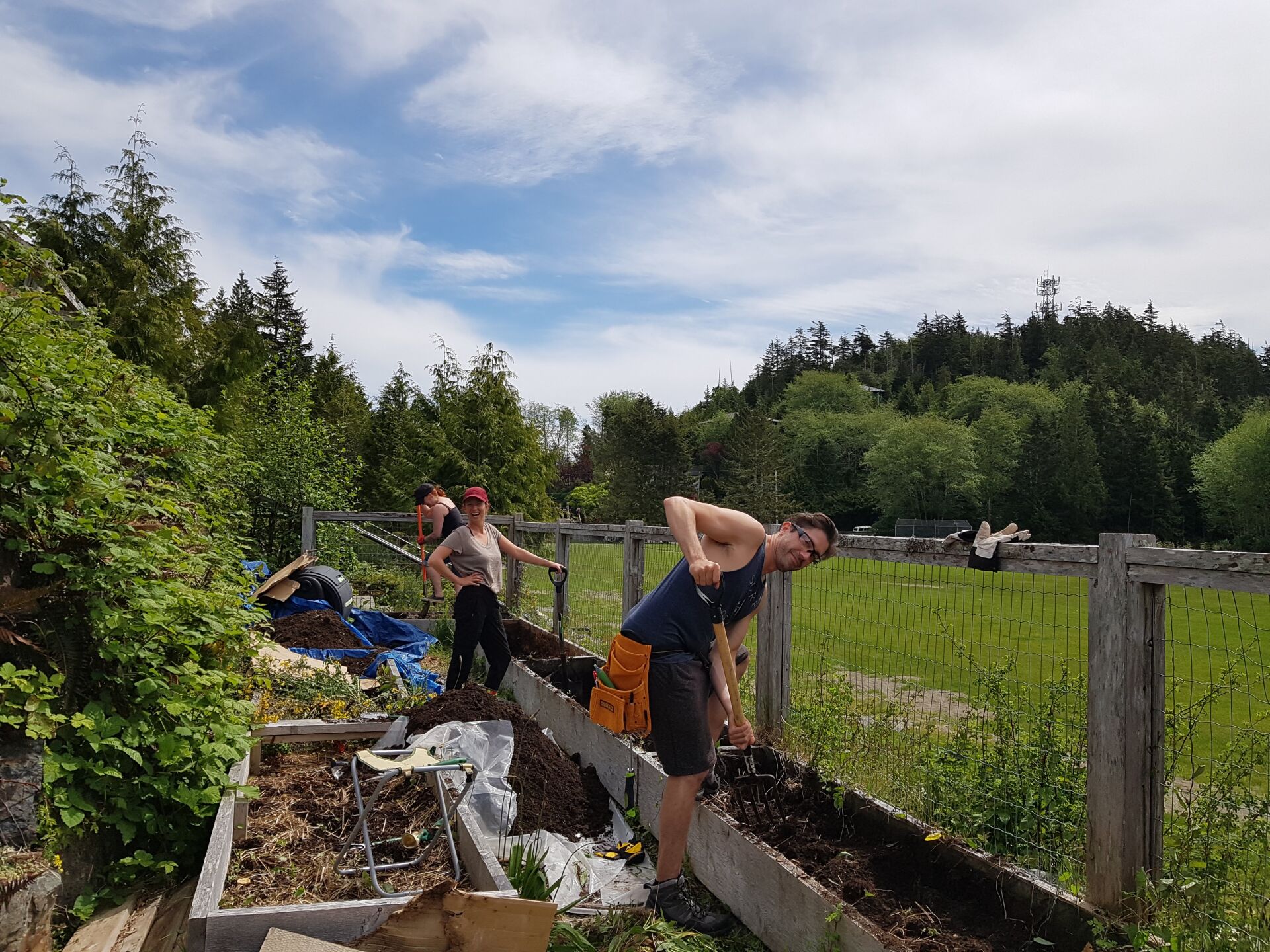 Saturday afternoons (12:00 - 3:00 p.m.) throughout the Summer, join the Tofino Community Food Initiative at the Wickaninnish School Garden. Volunteer days will run weekly until the end of August.
The Wickaninnish Community School gardening program is an initiative to teach children and youth about growing their own food and living in a more sustainable manner. Gardening programs through elementary schools have been shown to provide many benefits to youth: they may improve academic achievement, connect kids with the ecology around them, increase food literacy, provide an understanding of ecology and the importance of stewardship, and encourage community and social development.
Volunteers make the school garden program flourish! We will be tending to the garden, weeding, harvesting, slug hunting, and watering to ensure a healthy and hearty fall and winter crop for the kids.
No experience necessary! The garden is a community space for learning, playing, and growing. Everyone is welcome. Please bring your own tools and gloves, if possible. Limited tools are available to share and will be sanitized between uses. Please also bring a mask, water, and snacks. If you have specialized skills or a particular interest, reach out ahead of time - TCFI may be able to find a special project for you!
Please contact the Garden Coordinator, Paula Robertson, to sign up to volunteer and be debriefed on TCFI's COVID-19 protocols. They will only host a small group of volunteers each week to ensure TCFI is able to properly follow COVID-19 protocols.
Garden Coordinator Contact Info:
Paula Robertson
paula@tofinocommunityfoodinitiative.com
705-975-1253