Beach Seine with Raincoast Education Society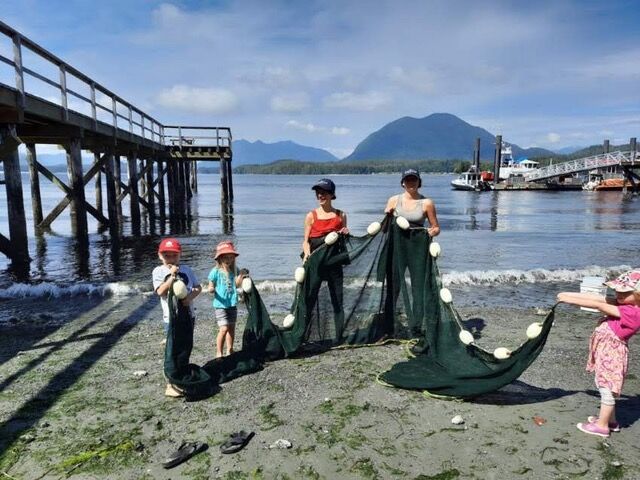 Join the Raincoast Education Society in exploring the region's intertidal eelgrass meadows during their Beach Seine events this summer!
Intertidal eelgrass meadows, like those visible in Tofino's harbor, are extremely important coastal ecosystems. Not only are they home to numerous invertebrates including nudibranchs, crabs, and shrimp, but they also play a crucial role in supporting many of the region's fish and bird populations. This is your chance to learn how!
At the Beach Seine events, you will have the opportunity to help pull the seine up onto the beach and investigate species caught inside. Raincoast Education Society staff will teach you how to handle the animals caught with care, and all species will be gently returned to their habitat.
These interactive opportunities are free, all-ages events. Everyone is welcome and encouraged to join! Events will run rain or shine, and gumboots are recommended.
Location: Meet on the beach at Tofino Sea Kayaking (320 Main Street)
Time: 10am - 11am
Cost: Free