Pacific Rim National Park Reserve Interpreters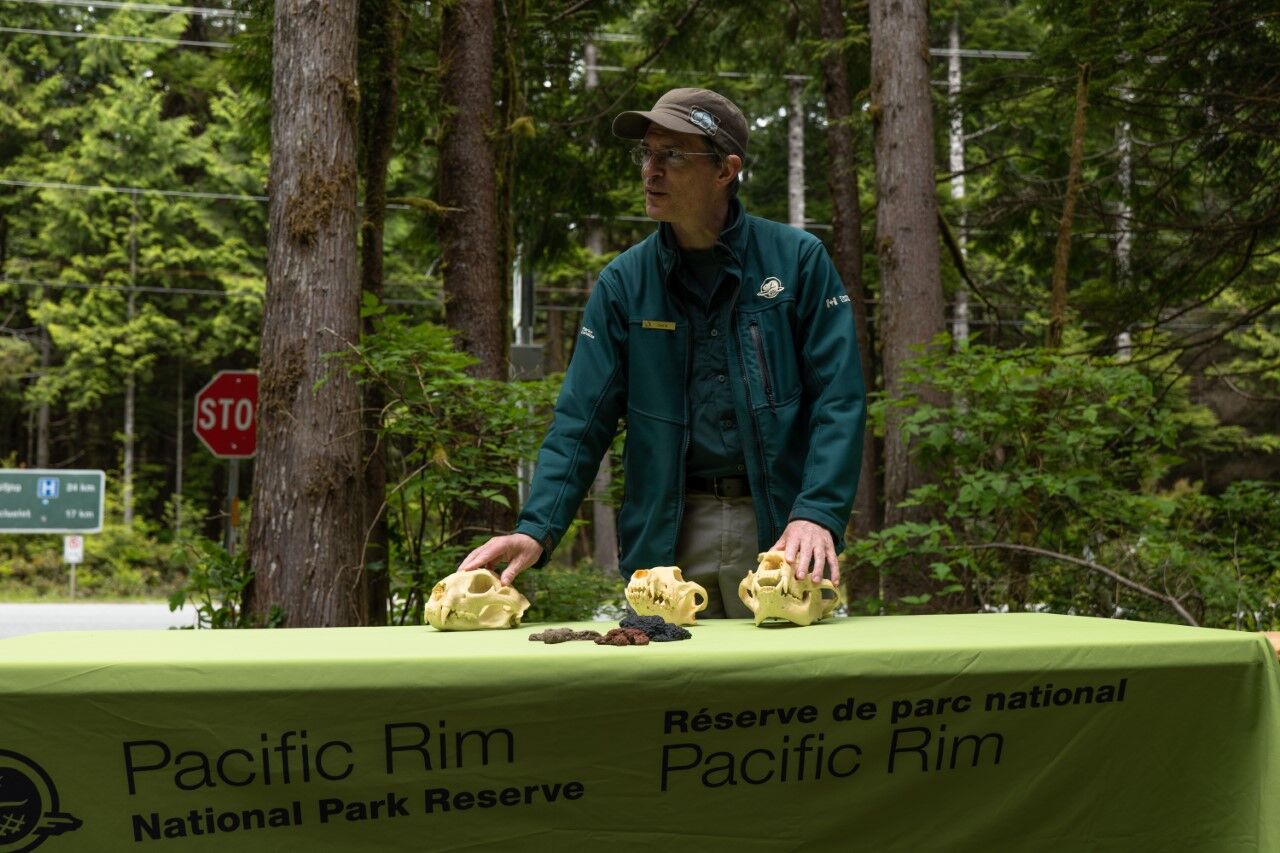 For those of you visiting Pacific Rim National Park Reserve this year you might find a few things that amaze, delight or intrigue you. Perhaps a huge tree you want to know more about, a sea creature you've never seen before washed up by the tide, or maybe a track in the sand that intrigues you.
To answer those questions and more look for a Parks Canada interpreter on the beach! Find them, talk to them, and they'll be happy to share what they know.
Pacific Rim National Park Reserve is not offering guided walks or theatre programs at this time because of current health restrictions, however interpreters are available on beaches and trails seven days a week and are fully ready to give you a mini-interpretive program upon request.
Date: Ongoing
Photo:T. Hinder-Hohlweg/Parks Canada