Magnificent Mollusks Speaker 4: Shellfish Aquaculture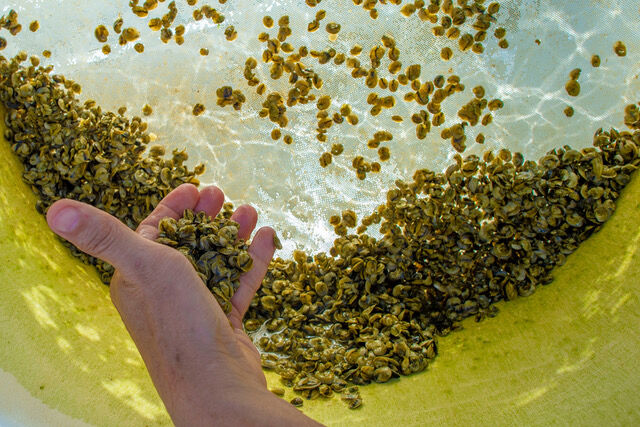 Join Raincoast Education Society for the fourth event of their "Magnificent Mollusks" five-part virtual speaker series. This year's winter speaker series will introduce you to experts from around the world who will take you on a deep dive into the remarkable world of mollusks.
The fourth event will feature speaker JP Hastey, founder and owner of Nova Harvest, a hatchery and shellfish aquaculture company based in Bamfield, BC. Nova Harvest applies innovative, science-based solutions to support the development of a sustainable shellfish industry. Nova Harvest is the top supplier of high-quality oyster, geoduck, and manila clam seed. JP Hastey will be discussing everything to do with shellfish aquaculture. This event will be an open discussion of the opportunities, challenges, and potentials within the shellfish aquaculture industry on the west coast including a behind-the-scenes tour of a commercial shellfish hatchery. You will see first-hand how Nova Hatchery produces seed for the BC shellfish industry.
Please RSVP for this event by visiting Raincoast Education Society's event page on their website.