PromoScience Expedition and Ocean Fair - Tofino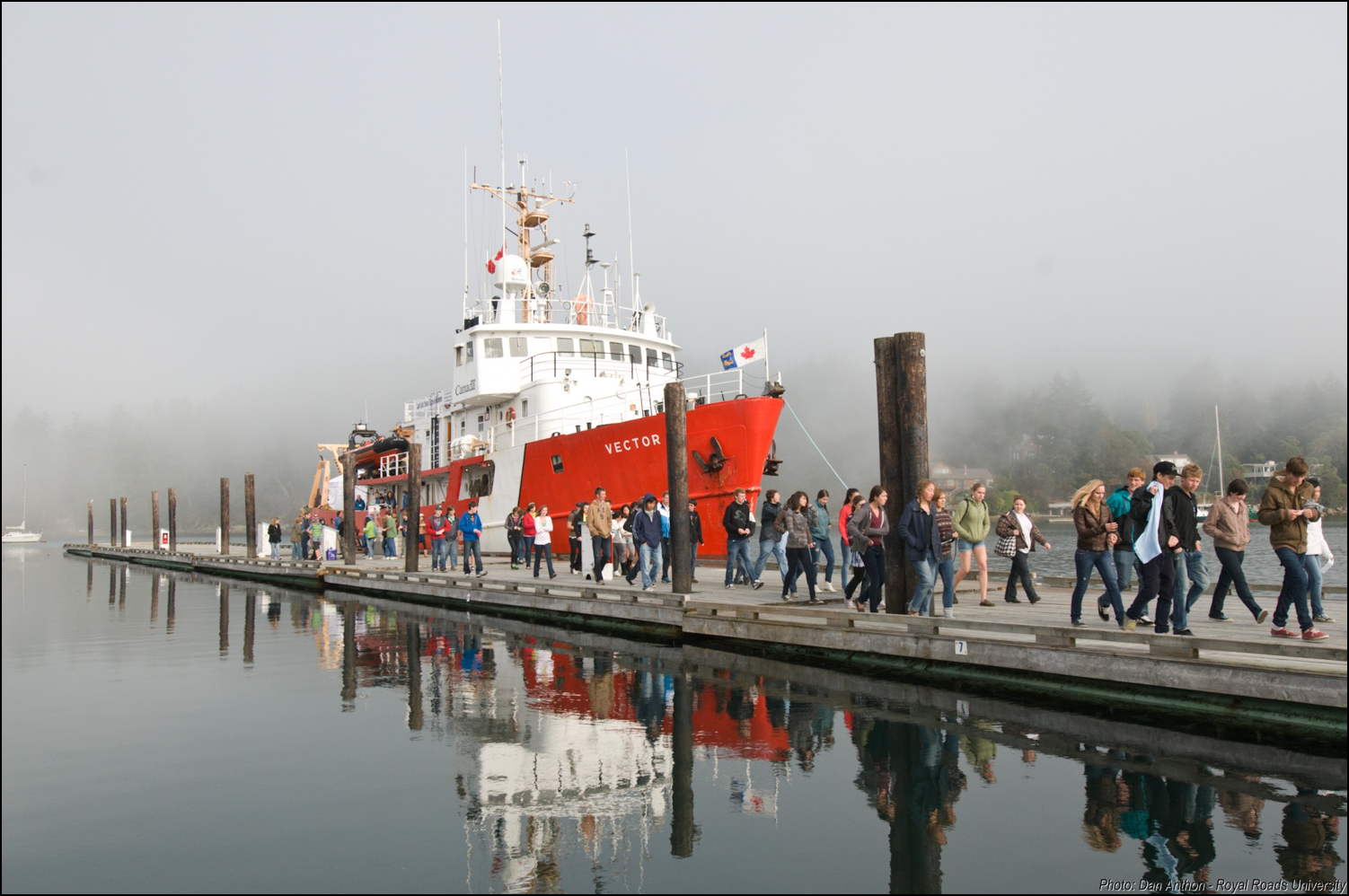 The 2018 PromoScience Expedition will bring the Canadian Coast Guard research ship the CCGS Vector to students and their communities on the west coast of Vancouver Island. The ship will be loaded with a crew of scientists, marine research equipment and displays of research from the area surrounding our ports of call. You are invited to come onboard to find out about marine research in your area.
On the dock, organizations such as Raincoast Education Society, Cedar Coast Field Station, Royal Roads University, Clayoquot Biosphere Trust, Strawberry Isle Marine Research Society, Ucluelet Aquarium and more will present an Oceans Fair hosted by the West Coast NEST.
Snacks and warm drinks will be provided. Please bring your own mug.
Free transportation will be provided from Esowista, Ty-Histanis, Opitsaht, and Ahousaht.
Esowista & Ty-Histanis Shuttle:
Leaving Esowista entrance with stop at Ty-Histanis Health Centre at 8:30am, 11:30am, and 2:15pm.
Returning at 11:00am, 1:30pm, and 4:30pm.
Opitsaht Shuttle:
Offering boat transportation between 12:30 and 4:30pm.
Ahousaht Shuttle:
Leaving Ahousaht at 9:00am.
Returning at 12:30pm.
Photo Credit: Royal Roads University
The PromoScience Expedition is a collaborative effort between Fisheries and Oceans Canada, Natural Resources Canada, Royal Roads University and with funding from the PromoScience program of the Natural Science and Engineering Research Council of Canada.